The following are European projects the SEIT Lab is currently involved with or was involved with in the past:

SCICHALLENGE HORIZON 2020:
 The SCICHALLENGE project focuses on developing novel concepts to actively integrate young people in science education using a contest-based approach to self-produced digital education materials
from young people for young people
. Driven by inspirational topic sheets, guides and toolkits created through this project and distributed by partner schools, teachers, and other youth-oriented institutions, contestants between the ages of 10 to 20 will generate creative digital materials (videos, slides, or infographics). The initiative will broadcast and distribute content over various social media channels and aggregated on a modern SCICHALLENGE Web Platform (
www.scichallenge.eu
) to generate wide reaching awareness and promotion. Intelligent cross-sectoral positioning of various awareness modules on the SCICHALLENGE Open Information Hub will increase awareness on science careers and open opportunities for youngsters on internships or taster days in STEM through the strong involvement of related organisations and industries. Additionally aggregated information on science events (slams, nights, festivals etc.) is shared.

Over 2 billion people worldwide have different types, degrees, or combinations of disability, literacy, digital literacy or aging related barriers that impede or prevent use of ICT. 
Prosperity4all EU FP7
, focuses on developing the infrastructure to allow a new ecosystem to grow; one that is based on self-rewarding collaboration, that can reduce redundant development, lower costs, increase market reach and penetration internationally, and create the robust cross-platform spectrum of mainstream and assistive technology based access solutions required.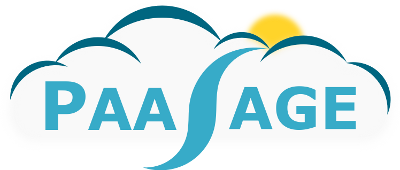 PaaSage EU FP7
 will deliver a development and deployment platform, with an accompanying methodology, with which developers of enterprise systems can access services of cloud platforms in a technology neutral approach that abstracts the technical details while guiding them to configure their applications for best performance.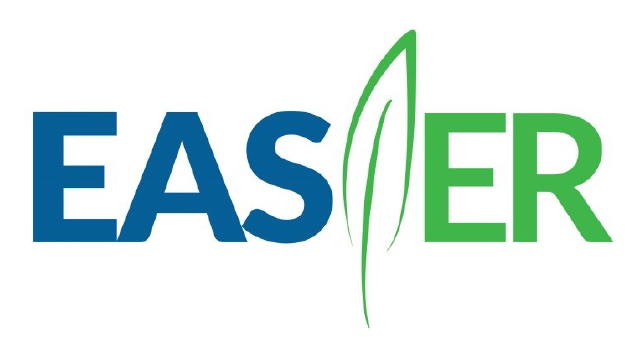 EASIER Erasmus+ (Knowledge Alliance):
 EASIER involves leading higher education institutions and companies in bringing together different training technologies to provide a multi-skills learning experience for surgical and interventional education. It proposes an innovative solution for teaching and learning technical and nontechnical skills based on TEL. The solution will integrate TEL assets (virtual reality, augmented video, augmented box trainers, etc.), providing residents and mentors with a learning management system to programme training activities, have access to ubiquitous learning and monitor progress on their learning experience. SEIT is responsible (among other) for the design and development of the Learning Management System, and its integration with existing solutions.

IDEA Erasmus+ (SEIT Lab Coordinator):
 the general objective of the project is to improve the quality of practices in the education of adults on the challenges and opportunities related to energy poverty eradication. The project aims to develop a high quality educational approach which will be able to address both sides of the problem (technical and social) and also highlight the entrepreneurship possibilities in the area of energy advising.
DISTRANET: Distance Training Dissemination Network
Duration: 2000-2001 Sponsor: European Union (Leonardo da Vinci) Funding: €130,000BABACOOL-II: The Back Office Trainer
Duration: 2000- 2001
Sponsor: European Union (Leonardo da Vinci)
Funding: €120,000
MMASTERS: European Multimedia Masters
Duration: 2000-2001
Sponsor: European Union (Leonardo da Vinci)
Funding: €100,000
WODLE: Design and Development of an ODL-Based Environment for the Banking Sector
Duration: 1999-2001
Sponsor: Research Promotion Foundation, Cyprus
Funding: €51,000
ERGADIKTYO: Virtual English School
Duration: 2005-2007
Sponsor: Research Promotion Foundation, Cyprus
Funding: €70,000
VICTORY: A Virtual Enterprize as Electronic Platform to Multiply Results
Duration: 2000 – 2001
Sponsor: European Union (Leonardo da Vinci)
Funding: €95,000
LOCALNET-II: Managing Telework
Duration: 2000-2001
Sponsor: European Union (Leonardo da Vinci)
Funding: €120,000
EU-Trainer: Interactive learning space to develop enterprise culture and professional skills
Duration: 2008-2009
Sponsor: European Union (Leonardo da Vinci)
Funding: €200,870
COST Action


ICT COST Action IC1406 High-Performance Modelling and Simulation for Big Data Applications (cHiPSet)
Description: The Big Data era poses a critically difficult challenge and striking development opportunities in High-Performance Computing (HPC): how to efficiently turn massively large data into valuable information and meaningful knowledge. Computationally effective HPC is required in a rapidly-increasing number of data-intensive domains, such as Life and Physical Sciences, and Socioeconomic Systems.
Modelling and Simulation (MS) offer suitable abstractions to manage the complexity of analysing Big Data in various scientific and engineering domains. Unfortunately, Big Data problems are not always easily amenable to efficient MS over HPC. Also, MS communities may lack the detailed expertise required to exploit the full potential of HPC solutions, and HPC architects may not be fully aware of specific MS requirements. Therefore, there is an urgent need for European co-ordination to facilitate interactions among data-intensive MS and HPC experts, ensuring that the field, which is strategic and of long-standing interest in Europe, develops efficiently – from academic research to industrial practice.
This Action will provide the integration to foster a novel, coordinated Big Data endeavour supported by HPC. It will strongly support information exchange, synergy and coordination of activities among leading European research groups and top global partner institutions, and will promote European software industry competitiveness.