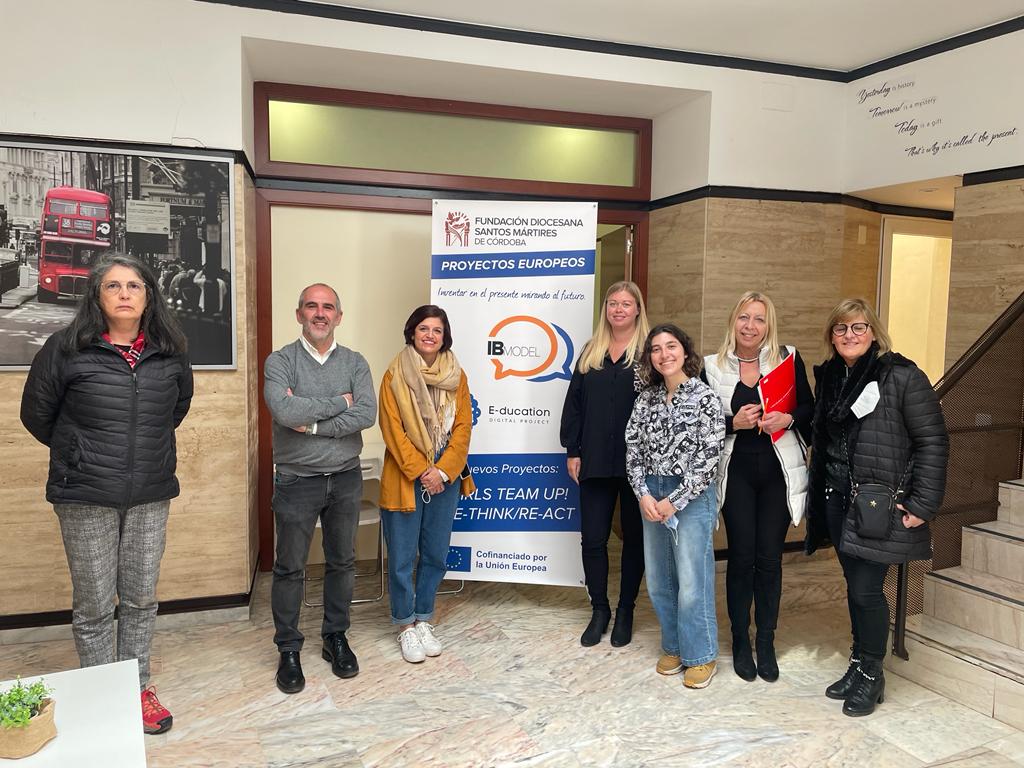 Re-Think/Re-Act is an ERASMUS+ funded project that has as main goal to provide a global model of attention to students that allows them to develop the soft skills necessary to improve their well-being, facilitate their personal growth and avoid early school dropout thanks to the discovery of their own talents.
On 7th of April 2022, we had the first Transnational Project Meeting in Cordoba, where all the partners shared their vision on the project and how it will be developed.
Learn more about the project.
Instagram: https://www.instagram.com/rethinkreact_/?hl=es
Facebook: https://www.facebook.com/Re-Think-Re-Act-112403718126921
Twitter: https://twitter.com/ReThinkReAct_