We are proud of the members of our laboratory!
Currently, we have the pleasure of providing employment to a number of individuals with a variety of backgrounds who share our curiosity to explore how life can become easier through the use of internet technologies and, in general, software engineering.
Feel free to introduce yourself to our people.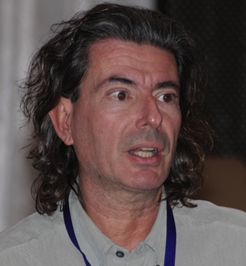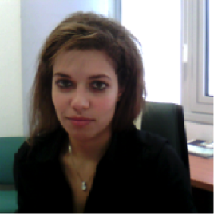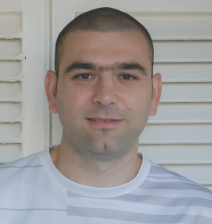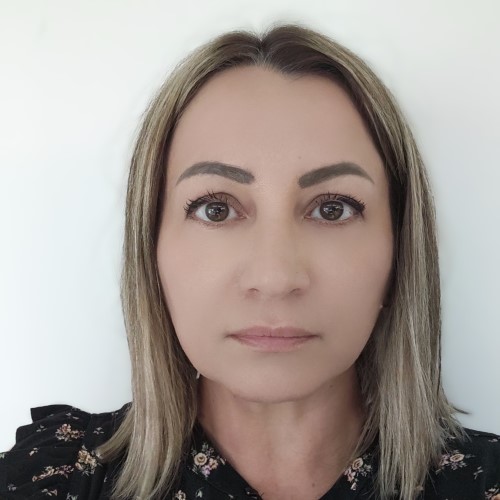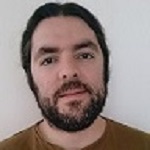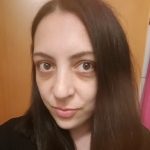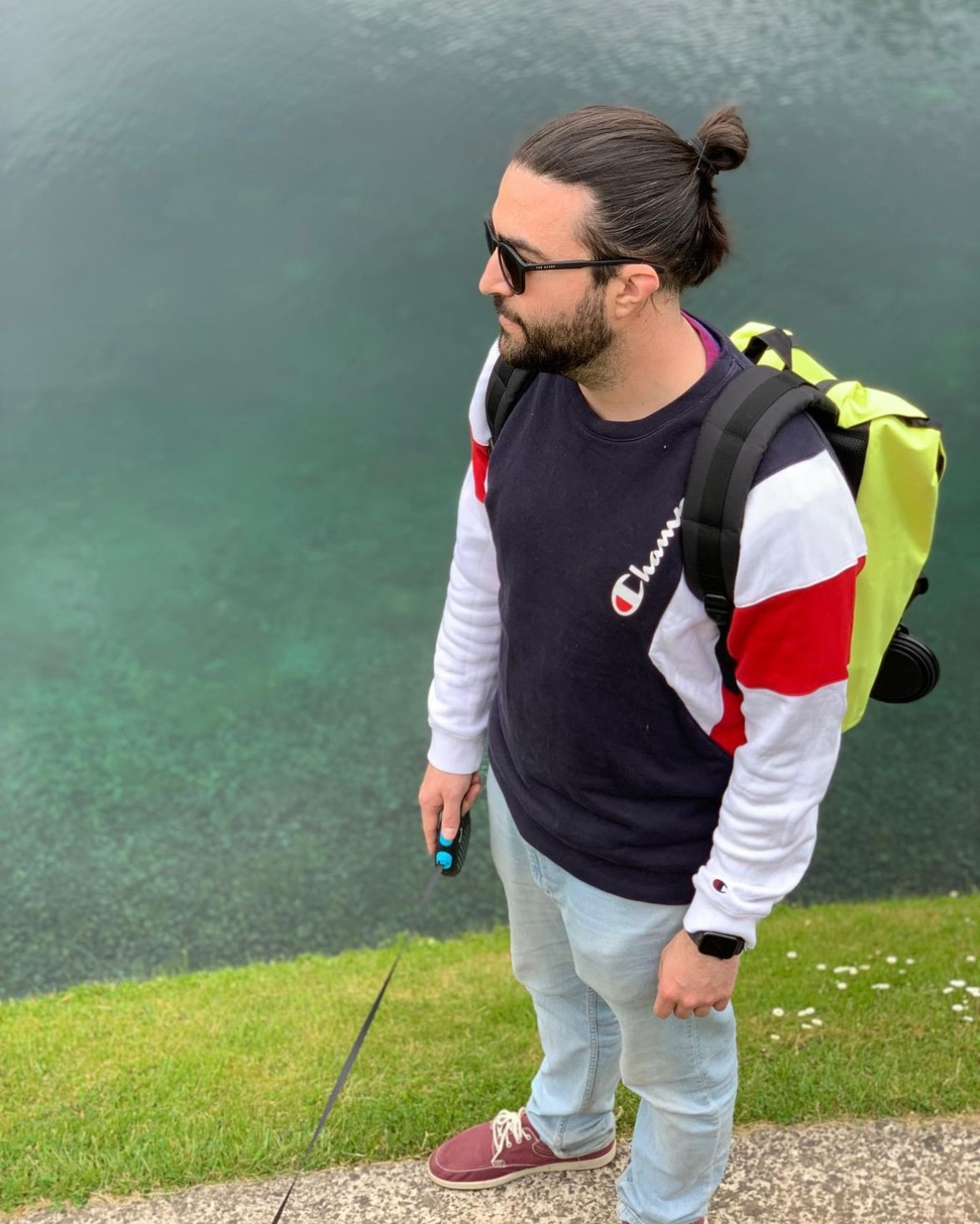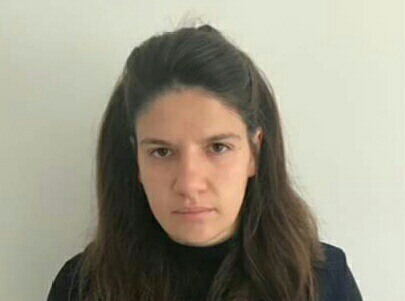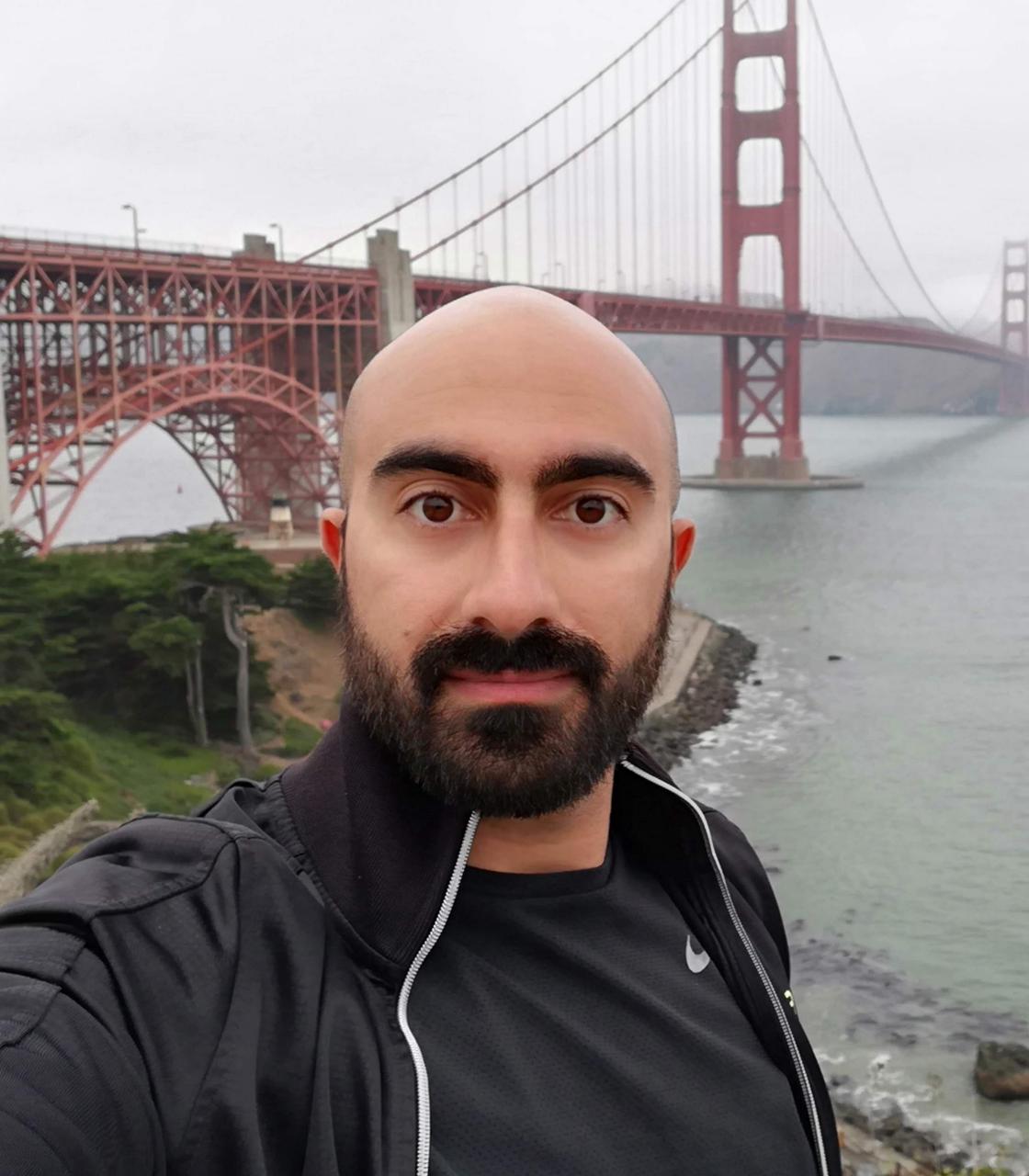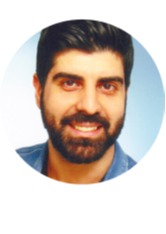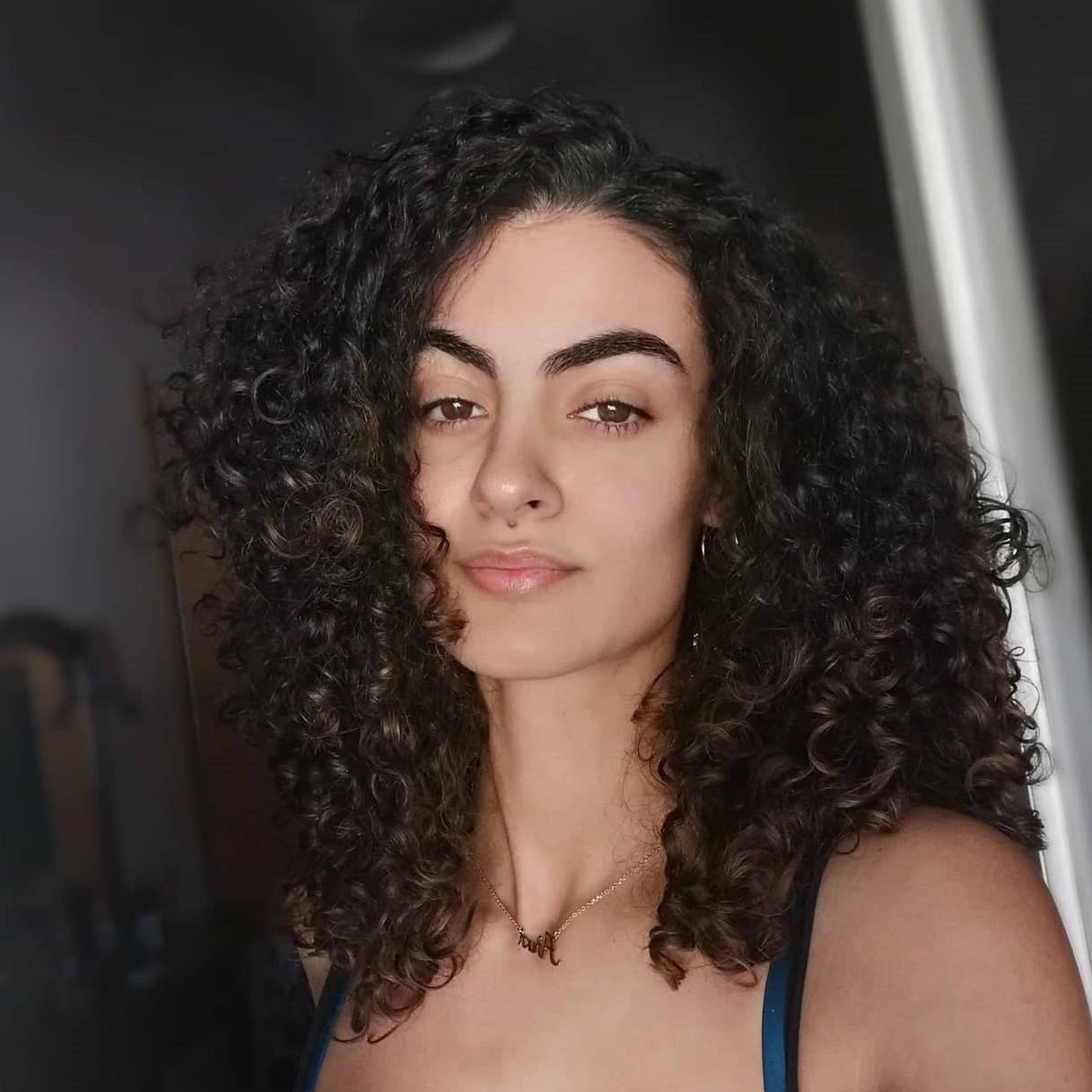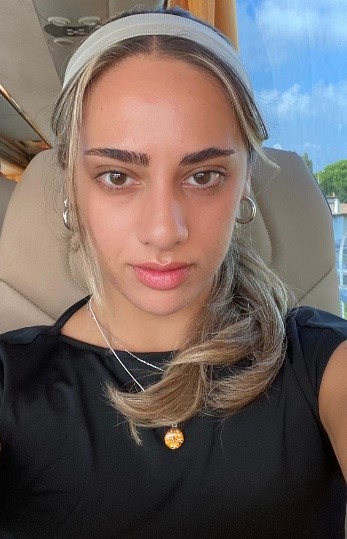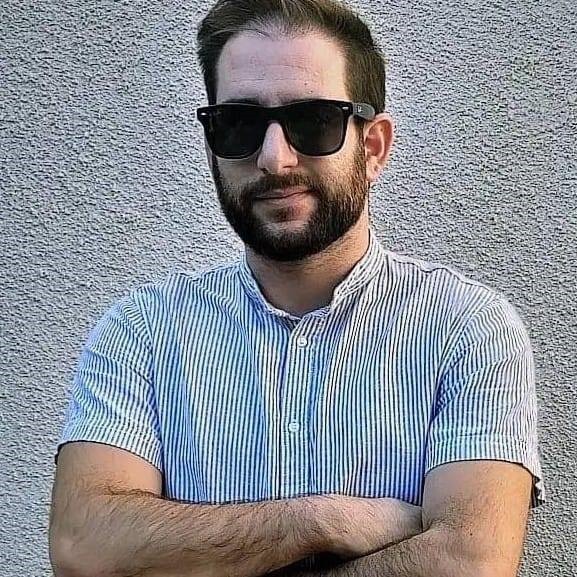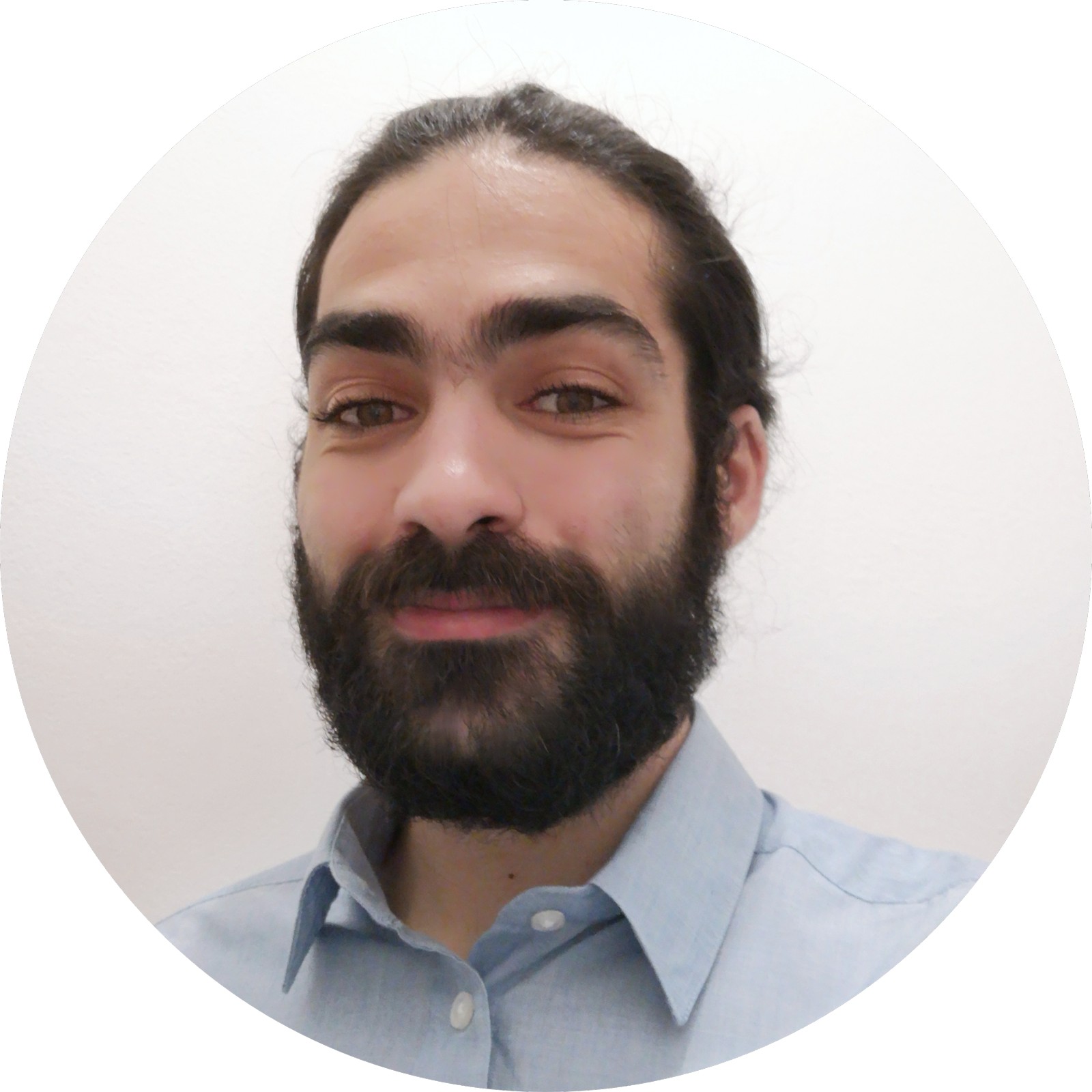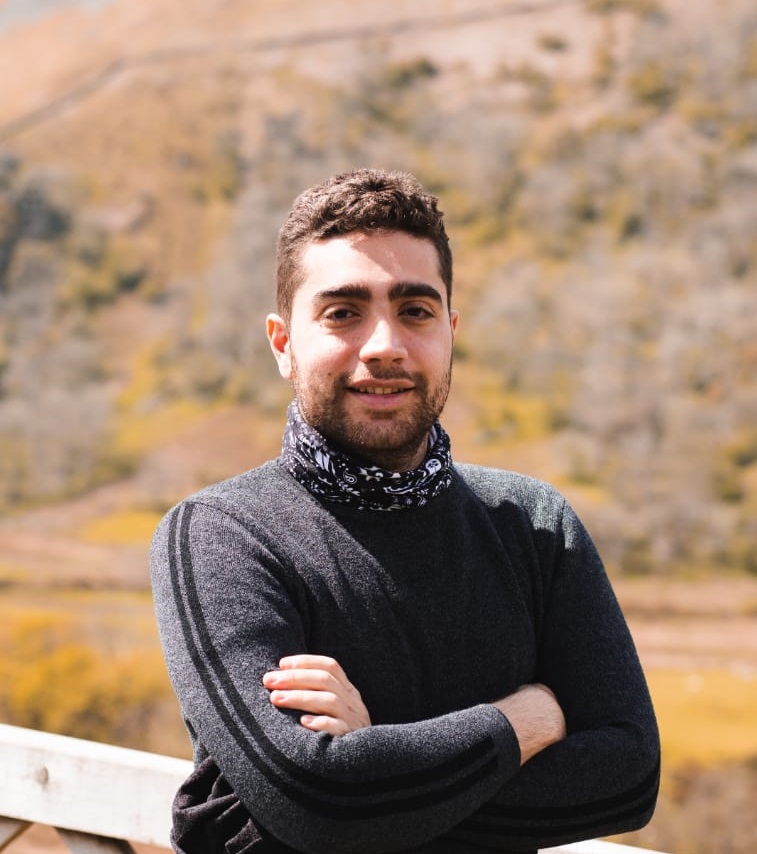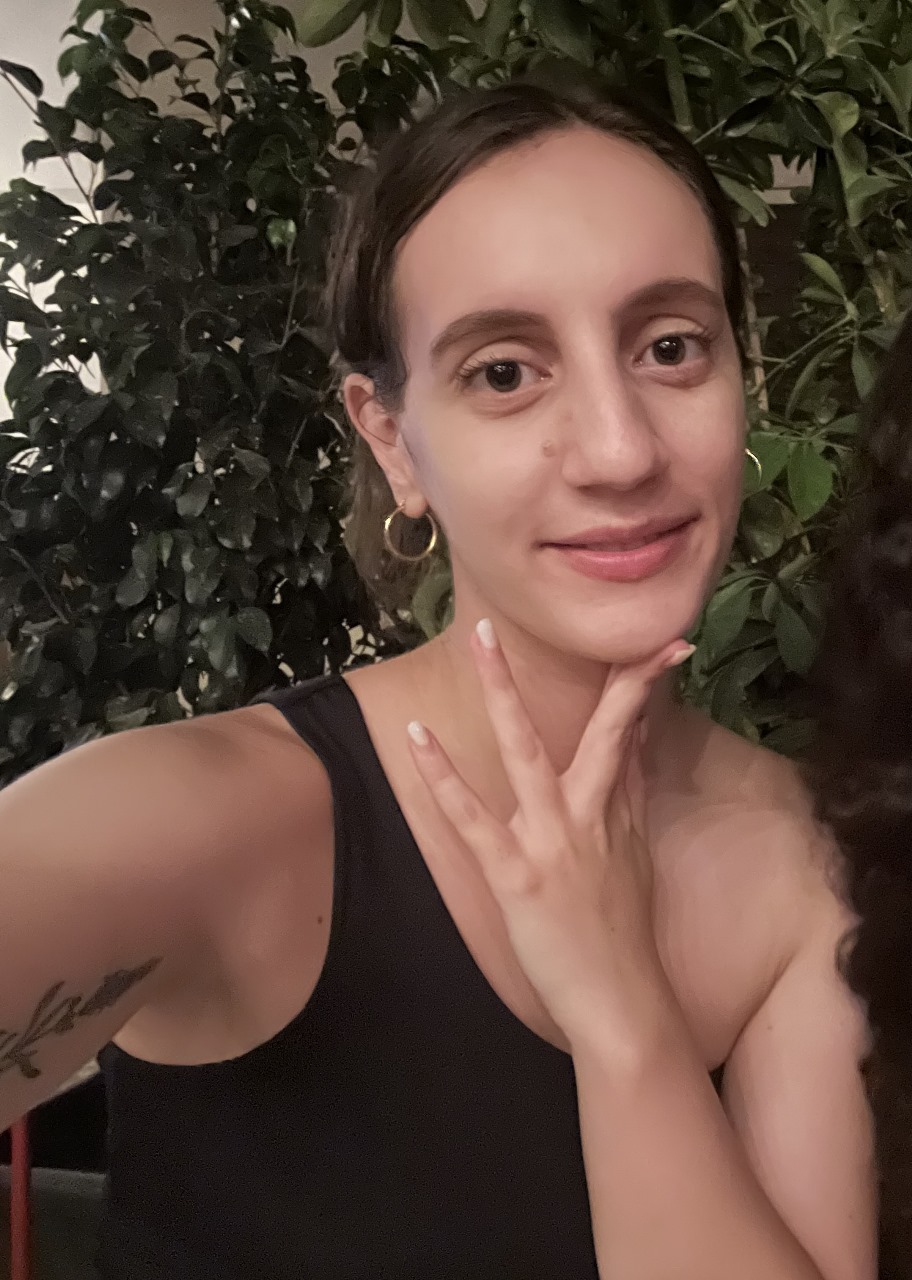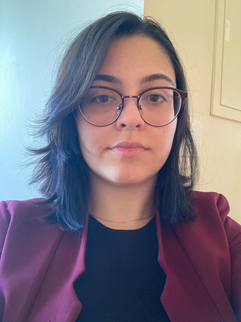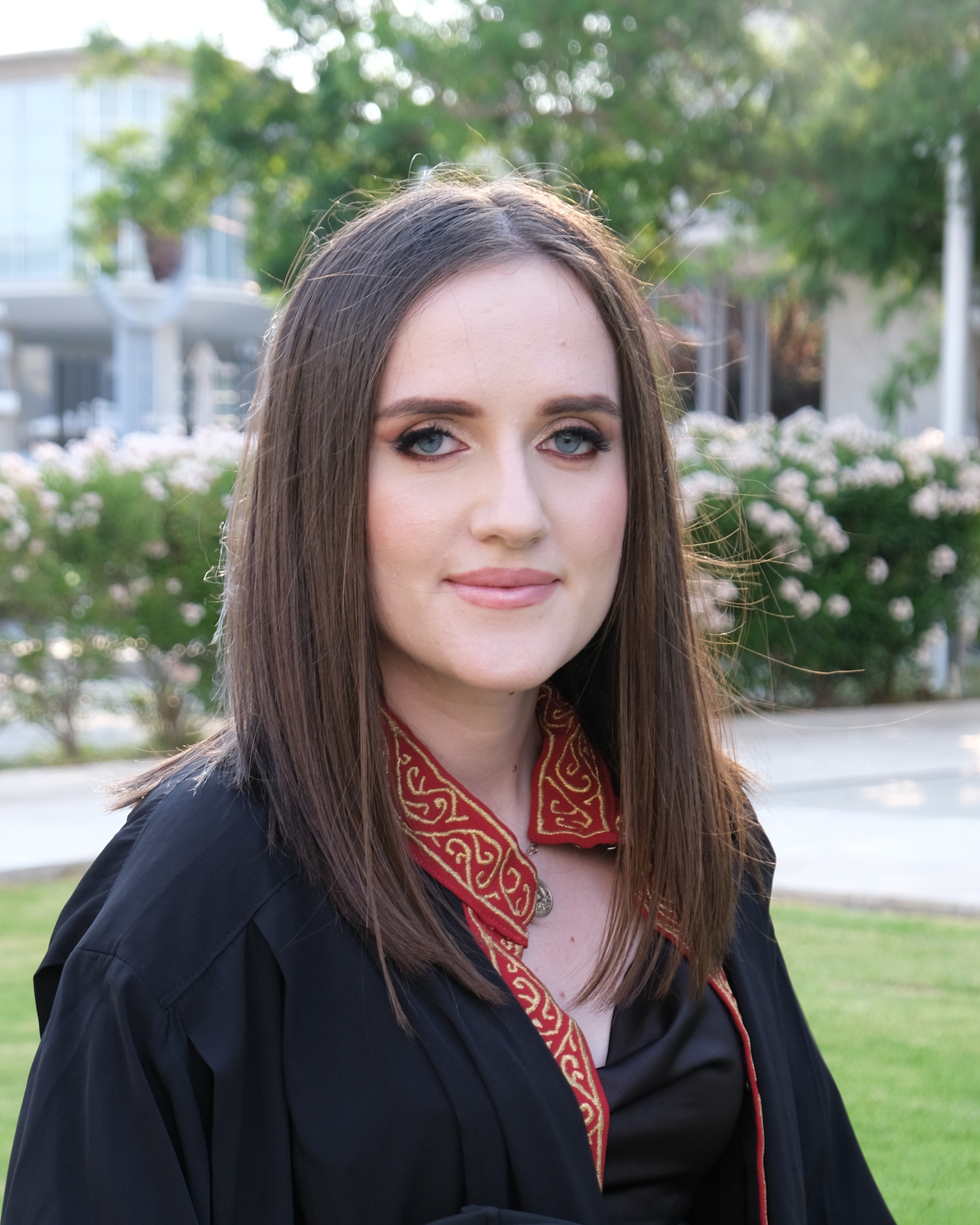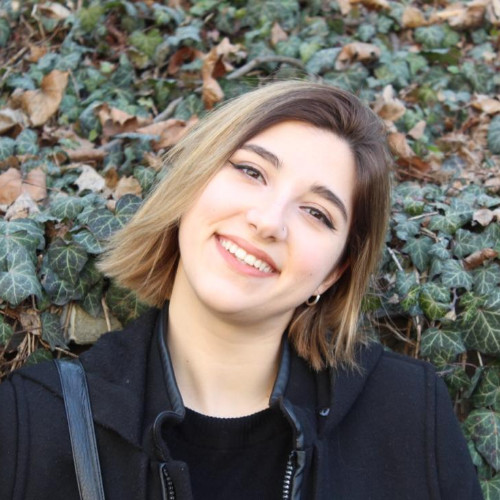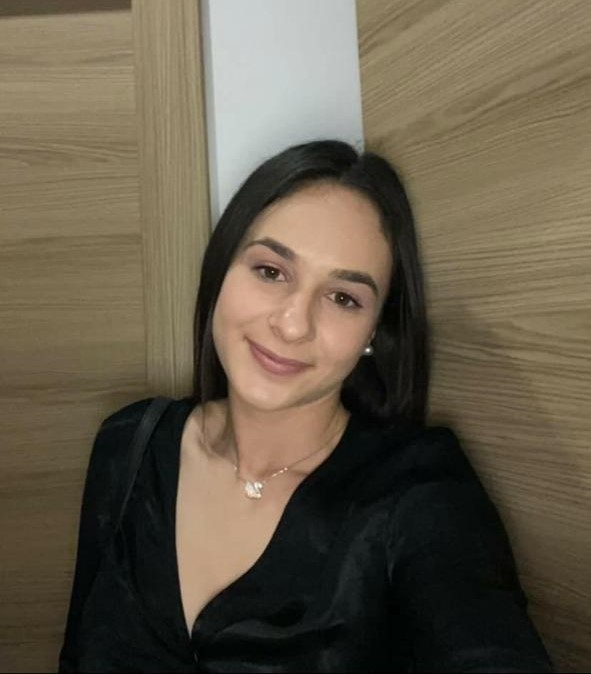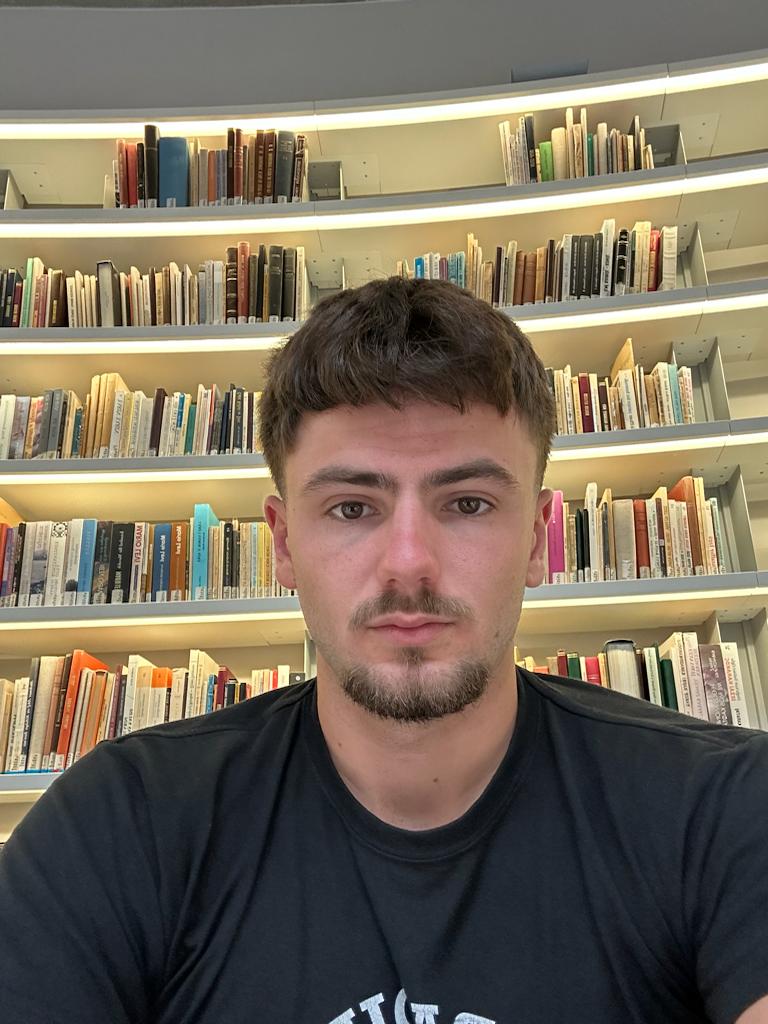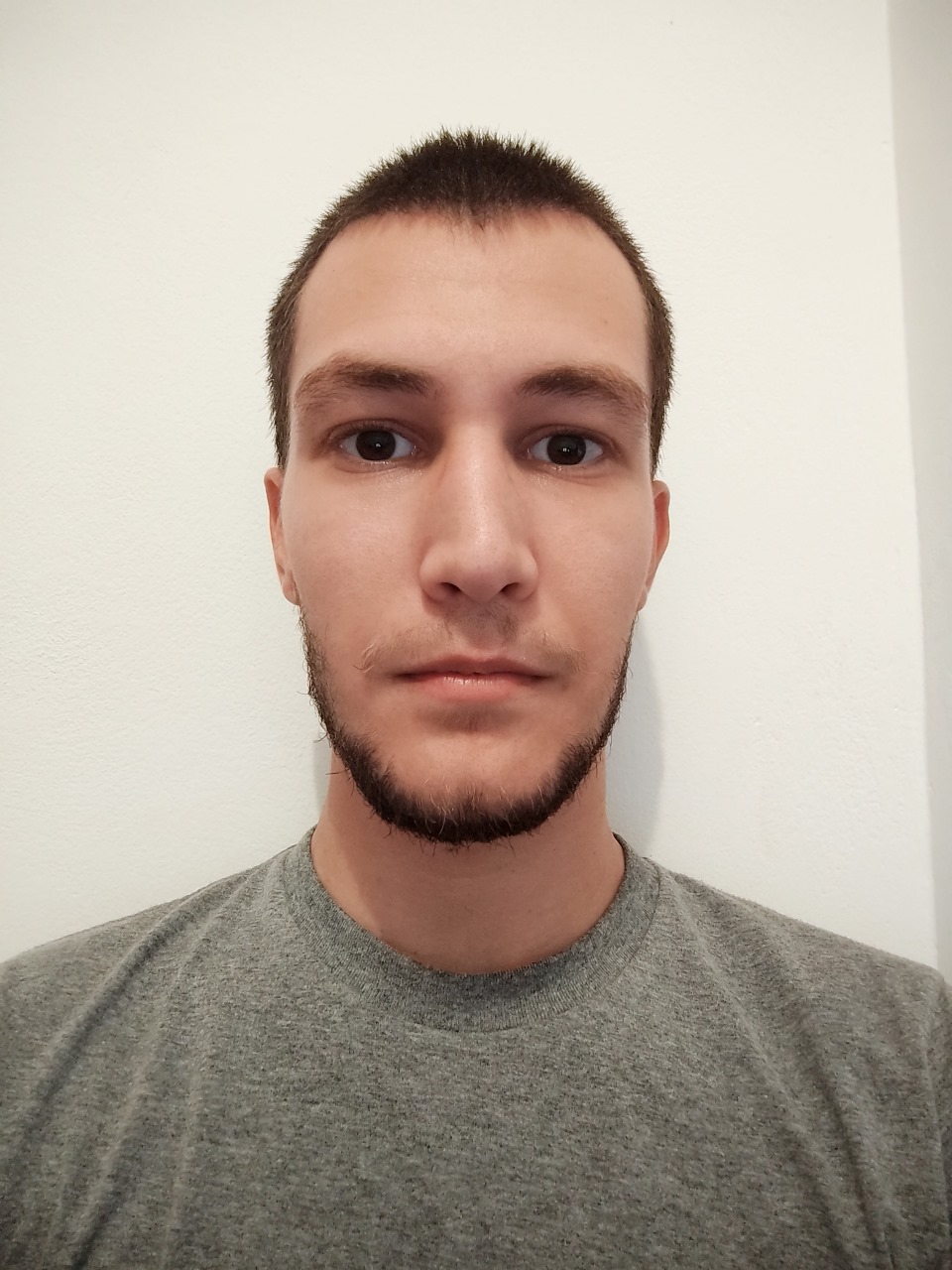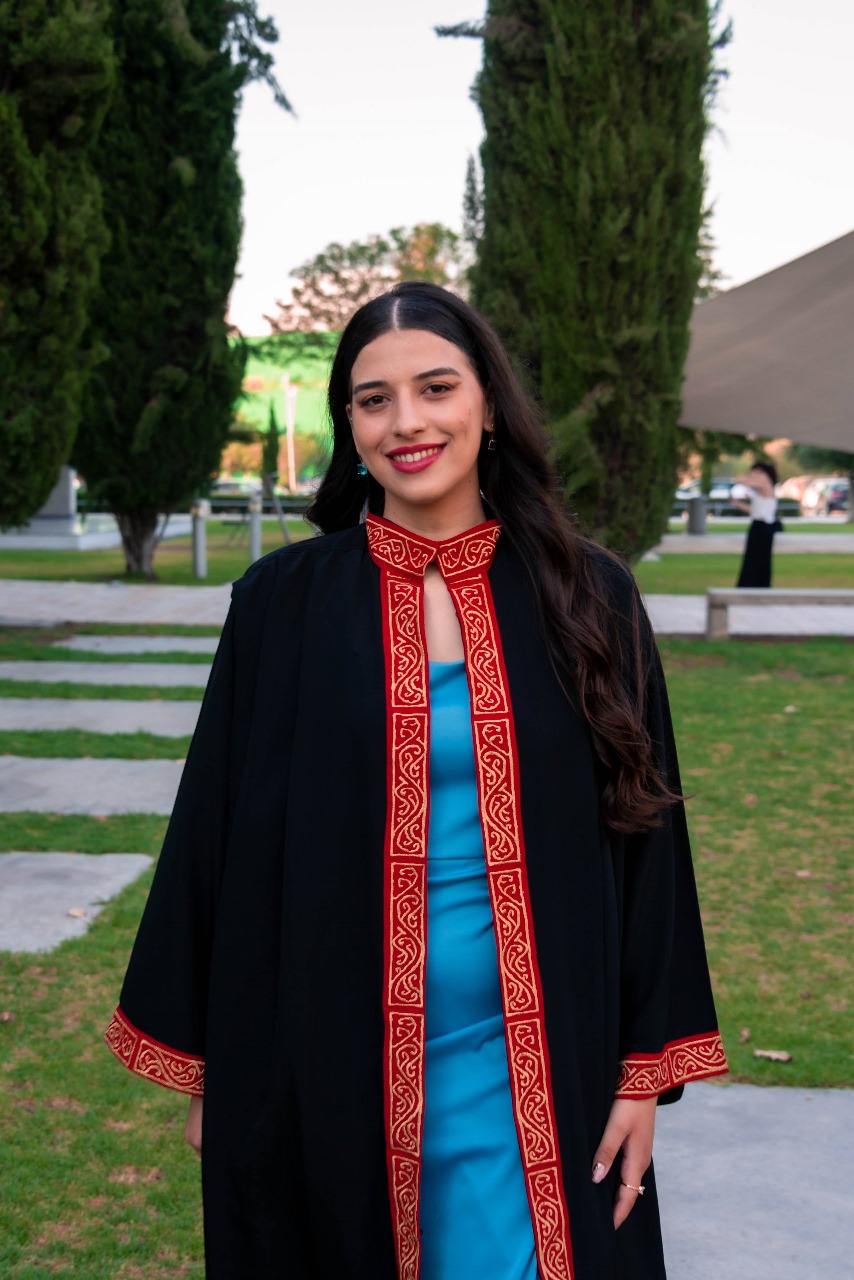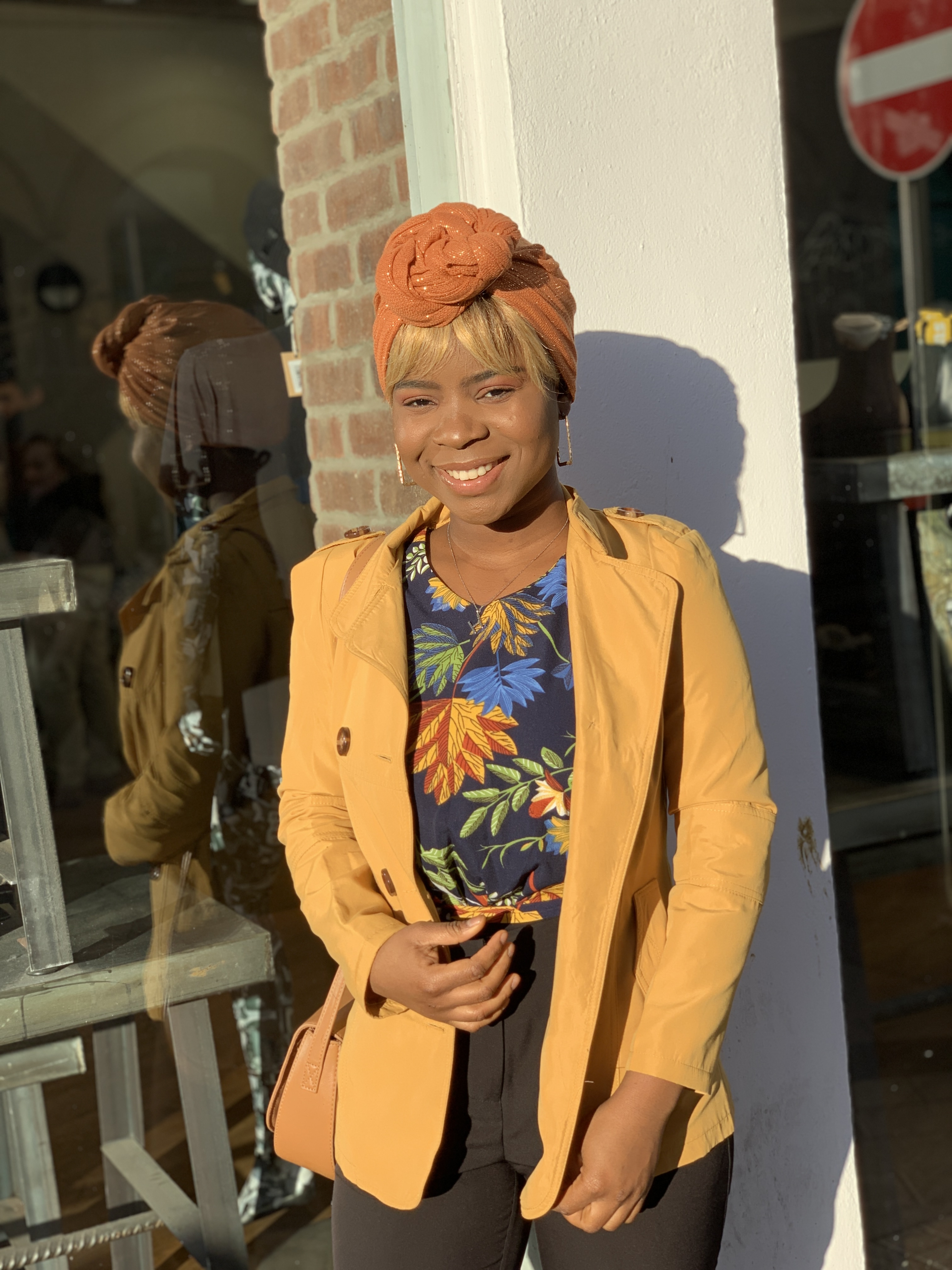 Aimilia Tzanavari
E-mail: aimilia@cs.ucy.ac.cy
Aimilia Tzanavari holds a Ph.D. in Human-Computer Interaction from the University Of Bristol, UK. Her research interests mainly include e-learning, personalization and affective computing. She currently works as a Special Scientist in the IST project UNITE (http://www.unite-ist.org). Back to Top
Andreas Zografos
E-mail: a.z.zsoft@cytanet.com.cy
Andreas Zografos holds a BSc in Information Technology from the university of Athens and an MSc in Computer Science from the university of Cyprus. He has been working as a secondary school teacher since 1995 and also runs his own software company. He is a doctoral student at the university of Cyprus and also a research associate on part-time basis. Back to Top
Andreas Andreou
E-mail: aandre01@cs.ucy.ac.cy
Andreas Andreou completed his undergraduate studies in Computer Science at the University of Cyprus in June 2016 and is currently a MSc student in a program with title "Design and Development of Computer Games and Interactive Technologies" at the University of Cyprus and Cyprus University of Technology. In parallel, he works on a part-time basis as a special scientist at the University of Cyprus focusing on SCICHALLENGE EU project.. Back to Top
Aristos Stavrou
E-mail:cs98sa2@ucy.ac.cy
Aristos Stavrou completed his undergraduate studies in Computer Science at the University of Cyprus, in July 2002. He is currently a research associate at the University of Cyprus, working for the IST funded projects, GeneStream and bioGrid. He is also attending a master course in Advanced Information Technologies. His research interests include component-based software engineering, software architectures, coordination models, web services and middleware. Back to Top
Avraam Chimaris
E-mail:chimaris@cytanet.com.cy
Avraam Chimaris has completed an undergraduate degree in Computer Science and a MSc in Advaned Information Technologies at the University of Cyprus. In the past he has worked as a programmer analyst and consultant for IT companies in Cyprus. At the present he works on part-time basis as research associate at the University of Cyprus and also working towards his PhD. Back to Top
Chryso Mavrommati
E-mail: mavrommati@cytanet.com.cy
Chryso Mavrommati has completed a BSc in Computer Science at the University of Cyprus (2002). She is also completing this year her MSc in Computer Science at the University of Cyprus. In parallel, she has been working as a Computer Science teacher in a private school. She is currently working as a research associate at the University of Cyprus. She is involved in the MEDFORIST, MVU and AVICENNA projects. Back to Top
Chrysostomos Chrysostomou
E-mail: chrisc@cs.ucy.ac.cy
Chrysostomos Chrysostomou completed his undergraduate studies at Northumbria University in Newcastle and received a BSc (Hons) in Business Information Technology. He also holds an MSc in Computing. He has worked at Northumbria university as a computing lecturer for three years. At the present he is a research associate at the University of Cyprus and also working towards a PhD. He is involved in projects mostly related with e-Learning such as AVICENNA and MEDFORIST. Back to Top
Constantinos Kakousis

E-mail: kakousis@cs.ucy.ac.cy

Constantinos Kakousis has earned his BSc in Computer Science at the University of Crete, Greece in July 2006. He then went on to complete an MSc in Software Engineering at the University of York, UK. During his time in the UK, he was involved in the industrial project 'Automated Commentary Generation for Football Games' in collaboration with the Press Association (PA). Upon his return to Cyprus, he has joined the SEIT Lab of the University of Cyprus, where he is also currently working towards his PhD. Back to Top
Dimitris Vogiatzis
E-mail: dimitrv@ucy.ac.cy

Dimitris Vogiatzis (PhD) has received a BSc degree in Information Technology from the University of Athens. He then proceeded to a MSc on Knowledge Systems at the Edinburgh University. He received his PhD from Metsovio Polytechnic. He as worked as a lecturer at the American College of Athens. At the present he is working as a researcher at the University of Cyprus. Back to Top
Eleni Constantinou
E-mail: eleniconst@ucy.ac.cy

Dr. Eleni Constantinou received her B.Sc., M.Sc. and Ph.D. from the Department of Informatics of Aristotle University of Thessaloniki in Greece. She is currently working as a post-doctoral researcher at the Software Engineering and Internet Technologies lab of the Department of Computer Science at the University of Cyprus. Her research interests include software evolution, software reuse, mining software repositories, software design and program comprehension. Back to Top
Georgios Sielis

E-mail: sielis@cs.ucy.ac.cy

Georgios Sielis holds a Master of Science in Computer Science and Information Technologies from the University of Patras where he also received his BSc in Computer Engineering and Informatics. During his postgraduate studies, he was a member of the Pattern Recognition Laboratory of C.E.I.D. and his research was focused on the adaptive e-learning systems with computational intelligence algorithms. He worked as a programmer at OPTIONS A.E., Patra. After returning to Cyprus,he worked for Intership Navigation Co. Ltd. (IT Dept.) and then joined the SEIT Lab as a Special Scientist. He is currently involved with the idSpace project. He is also pursuing a PhD degree at the University of Cyprus. Back to Top
Paschalis Mpeis

E-mail: p.mpeis@ed.ac.uk

Paschalis Mpeis (MSc) is currently a PhD student at the School of Informatics of the University of Edinburgh (UoE). Currently he is a Visiting Researcher at the University of Cyprus (UCY), working on the EnterCY project of Dr. Zeinalipour, and the CYberSafety II project of Dr. Kapitsaki. He holds a BSc from UCY, and an MSc from UoE. His research interests include compiler optimization for interactive applications on mobile devices. In particular, his optimization technique takes into consideration a real user's input to an application, while hiding all the compilation overheads from the user. Back to Top
Kyriakos Kyriakou

E-mail: kkyria16@cs.ucy.ac.cy

Kyriakos Kyriakou, BSc Computer Science (University of Cyprus) is currently studying for MSc. Computer Science at University of Cyprus. During the last two semesters of his bachelor, he selected Software Engineering as the direction of his studies. Kyriakos' previous research interests focused on Model Driven Engineering field of study. More specifically, his thesis was related with Model Driven Engineering for Internet of Things Devices using Microprocessor Platforms. Kyriakos' main interests also include the Human Computer Interaction (HCI) field of study. He is also involved with entrepreneurship as a co-founder in several startups and ideas. Some of them are the BadFive.com, which is a Tech related News/Media Company and the Subscriber, which is an Android application focused on solving several aspects of the algorithmic bias on the YouTube Platform for small and middle-scale YouTubers of the community. He is also a Special Teaching Scientist at University of Cyprus and a Special Research Scientist in Software Engineering and Internet Technologies (SEIT) Laboratory at University of Cyprus' Computer Science Department. Back to Top
Marios Komodromos

E-mail: mkomod05@cs.ucy.ac.cy

Marios Komodromos completed his undergraduate studies in Computer Science at the University of Crete, Greece in July 2014 and is currently near completion of his MSc in Computer Science at the University of Cyprus. In parallel, he works on a part-time basis as a special scientist at the University of Cyprus focusing on Prosperity4All EU project. Back to Top
Nearchos Paspallis

E-mail: nearchos@cs.ucy.ac.cy

Nearchos Paspallis holds a B.Eng. in Computer Engineering and Informatics from the University of Patras, Greece, an M.Sc. in Computer Science, from the University of California, Santa Barbara, and a Ph.D. also in Computer Science from the University of Cyprus. While in Santa Barbara, Nearchos worked as an engineer for the California-based Eternal-Systems Inc. After returning to Cyprus, he worked for Card Tech services, Ltd, and then joined the SEIT Lab as a Special Scientist. He has contributed to the IST MADAM (FP6) and the IST MUSIC (FP6) projects. Currently he is a visiting lecturer at the University of Cyprus and also contributes to the AsTeRICS (FP7) project. Back to Top
Odysseas Papapetrou
E-mail: cspapap@cs.ucy.ac.cy
Odysseas Papapetrou received his BSc and MSc in Computer Science from University of Cyprus. From June 2002 to December 2003 he was working as a full-time research assistant in the SEIT/UCY lab. He is now continuing his studies in Universit.t des Saarlandes/Max-Planck Institute for Informatics. He is also continuing his research in the SEIT/UCY laboratory. His main interests include component-based software and mobile and distributed computing. His current activities include research in coordination platforms, aspect-oriented programming and search engine technologies. Back to Top
Pericles Leng Cheng

E-mail: pcheng@cs.ucy.ac.cy

Pericles Leng Cheng holds a Master of Science degree in Computer Science from the University of Texas at Austin where he also received his Bachelor of Science in Computer Science. He is currently employed as a lecturer at Cyprus College in the computer science department and works as a special scientist on the BETSY project at the University of Cyprus. He is also pursuing a PhD degree at the University of Cyprus. Back to Top
Pyrros Bratskas

E-mail: bratskas@cs.ucy.ac.cy

Pyrros Bratskas holds a Ph.D. in Mobile Ad hoc Networks from the University of Marne-la-Valle, France. His research interests include ad hoc networks and ubiquitous computing. Currently he is involved in the MUSIC IST project. Back to Top