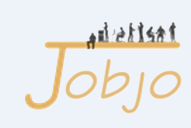 The intensive student training for the Erasmus+ project JobJo, continues with the 15 students from Jordan participating and attending a variety of interesting activities on Tuesday 28th and Wednesday 29th of June.
Dr. Constantinos Tsouris gave a lecture about how we will Build a paper CV for employment and postgraduate studies. After Dr. Tsouris, Marios Kyprianou show a CV template from Microsoft word to the students and explain how to use them to create their own cvs.
Last Constantinos Xenofontos show some usefull things from Microsoft Excel to students.
As an assignment, the students had to create their own cvs throught Microsoft Word template and to resolve an exercise with basics of Excel.
The students completed and presented their assignments and projects successfully. The two-day session was completed with the Certificates that were given to all participants.