Πρακτική Εξάσκηση στην HLB Cyprus, Καλοκαίρι 2017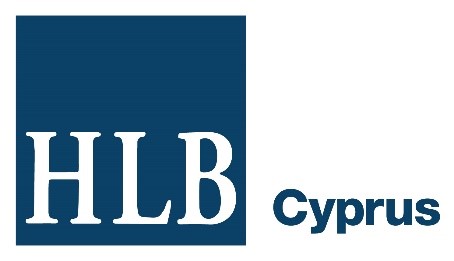 What we are looking for:
1 computer science intern for the summer of 2017 – (UNPAID INTERNSHIP)
Firm Profile
HLB Cyprus Ltd, Chartered Accountants, (www.hlb.com.cy), is one of the most established professional service providers in Cyprus (ranked in the top 8) employing more than 65 professionals, serving clients from all over the world. HLB Cyprus is a member Firm of HLB International, a worldwide top 20 organisation of professional accounting firms, each providing clients with a comprehensive service relating to audit & assurance, taxation, and financial & business advisory. Formed in 1969, HLBI assists clients to do business in over 140 countries, represented by more than 1.900 partners and 22,300 staff in over 660 offices.
Our Firm offers the following services:
Audit & Assurance
Taxation & Insolvency
Financial Advisory
Business Consulting
Internal Firm Services include:
Human Resources
Information Technology
Finance
Qualifications:
HLB Cyprus is looking for a student intern with:
exceptional customer service skills
solid troubleshooting skills
ability to work well in a team environment
excellent oral and written communication skills in both English (Essential) and Greek.
The ability to work under minimal supervision.
Applicants should have:
Experience with Windows 7/10 in a technical support environment.
Experience supporting recent versions of Microsoft Office Applications, including 2013 and 2016
Experience with networking technologies and printer support is preferred.
Awareness of the PC hardware components, desktop operating system software, and application software.
Awareness of the PC industry's current and emerging technology trends and direction, as well as a keen interest in computer based information systems and technology.
The ability to research and understand technical documentation
An understanding of how to apply various technical resources.
The ability to perform tasks such as operating systems and application software installations and upgrades, as well as virus protection and eradication.
Interested applicants should possess excellent analytical skills and the ability to troubleshoot and resolve hardware and software problems.
Maintain friendly but professional service throughout intern service undertaken.
Expected Deliverables:
Respond to user requests for service, troubleshoot problems and help develop solutions.
Reformatting both PC's and laptops.
Support PC hardware components, desktop operating system software, and application software.
Perform minor repairs to equipment and arrange for other servicing needs.
Identify and report system issues to vendors. Monitor and test resolution of those issues sent to vendors, if necessary.
Monitor antivirus software and updates and repair computers infected with spyware, adware and/or viruses, if necessary
Record activities, solutions and other responses to request for service.
Assist in maintaining inventory records and documentation for equipment. This will require basic knowledge of MS Access.
Contribute to HLB Cyprus technical documentation and participate in policy, procedure, and standards development.
Consult with vendors, perform research and evaluate products to assist in the selection and purchase of equipment and installation or upgrade of systems.
Develop and provide user training for basic hardware and software use.
Maintain open communication and positive working relationship with staff.
Perform other duties/projects as assigned.
Working Hours:
Monday – Thursday : 09:00 – 17:00
Friday : 09:00 – 14:00
Contact Person
Antrea Fotiou, Human Resources Department
Email: This email address is being protected from spambots. You need JavaScript enabled to view it.
Phone: 22002710