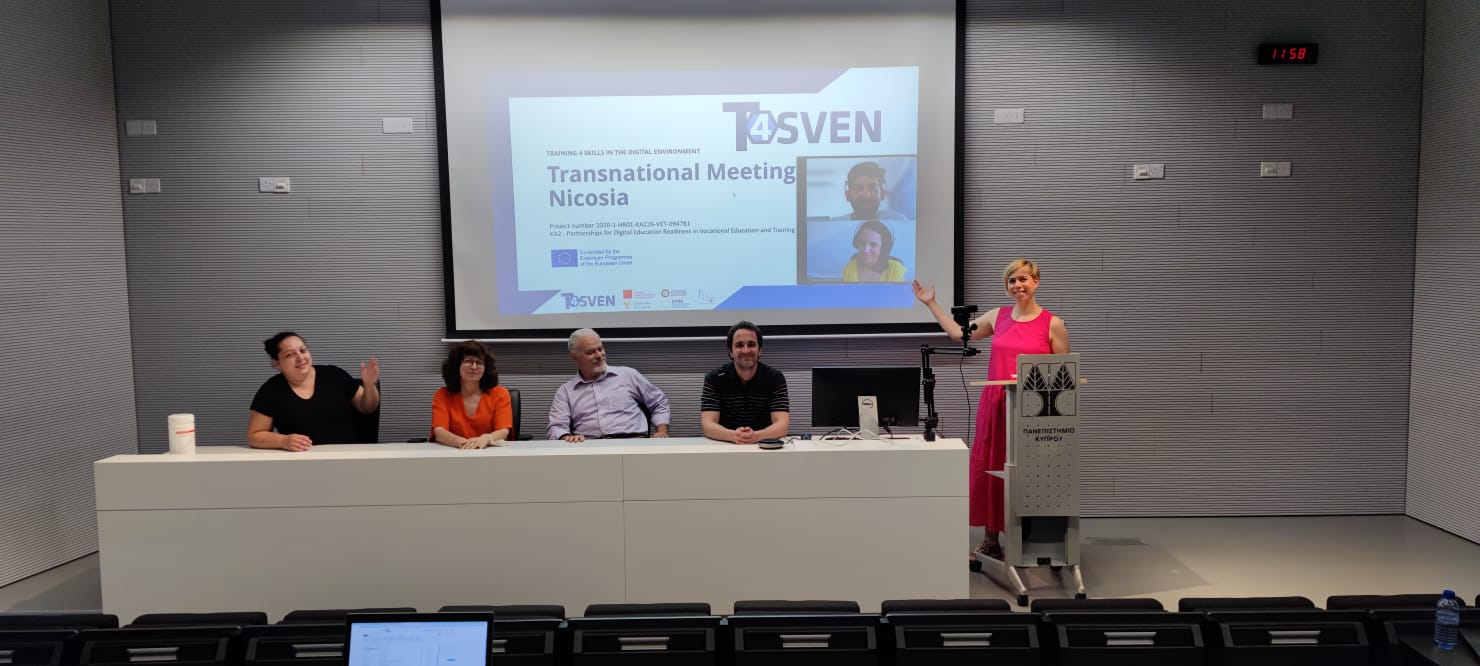 Our lab hosted another physical meeting about the EU funded Erasmus+ project, T4SVEN.
The T4SVEN project addresses the priority innovative practices in a digital era by developing and introducing guidelines and training for Education and Training (VET) teachers for integrating digital technologies in teaching and learning meaningfully, particularly concerning the distinctive features of VET such as work-based learning (WBL) and sector-specific skills. The meeting took place on 30th of June until 1st of July 2022 at the University of Cyprus Library at Nicosia, Cyprus.
In the meeting partners discussed about several tasks: development of the platform, finalization, translations, piloting propositions, interim results, virtual scenarios, peer evaluation. Future work was also a topic of discussion.