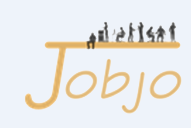 The intensive training of students for the Erasmus+ JobJo programme was completed on Monday 4 July.
Dr Konstantinos Tsouris gave a lecture on "Job interview – a practical approach: common questions and techniques".
Afterwards, the students presented their final projects.
The students completed and presented their projects successfully.
The two-day session was completed with the Certificates that were given to all participants.
We thank all the students from Jordan for their participation in this intensive two-week training. Also, many thanks to Dr. Konstantinos Tsouris and Mrs. Aggeliki Tziongkourou for their help during the training!