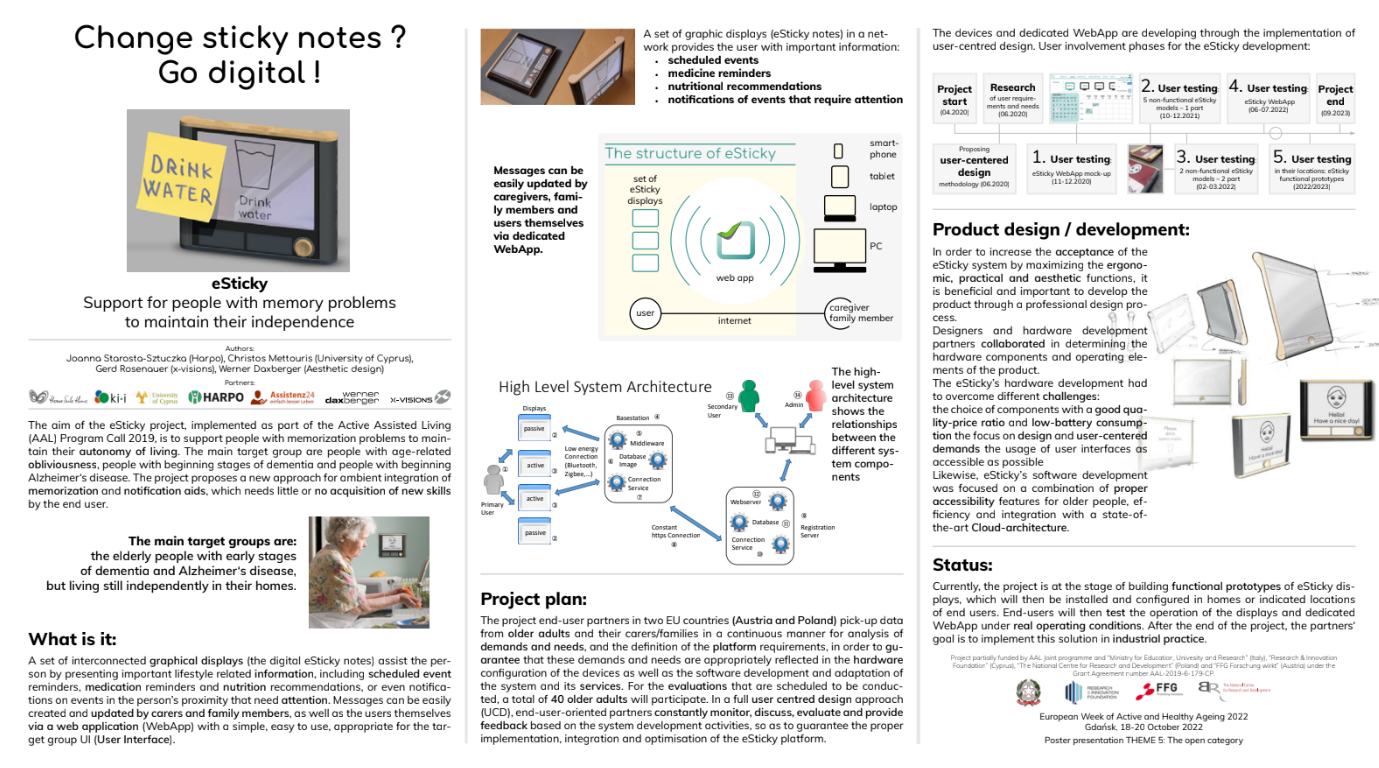 Our poster for the eSticky project submitted recently for the EUROPEAN WEEK OF ACTIVE AND HEALTHY AGEING (AAL event) in Gdańsk, Poland!
All partners contributed on this, is a really nice poster that is precenting the eSticky project! You can have a look on it to learn more about the project!
For the original Facebook post click here.