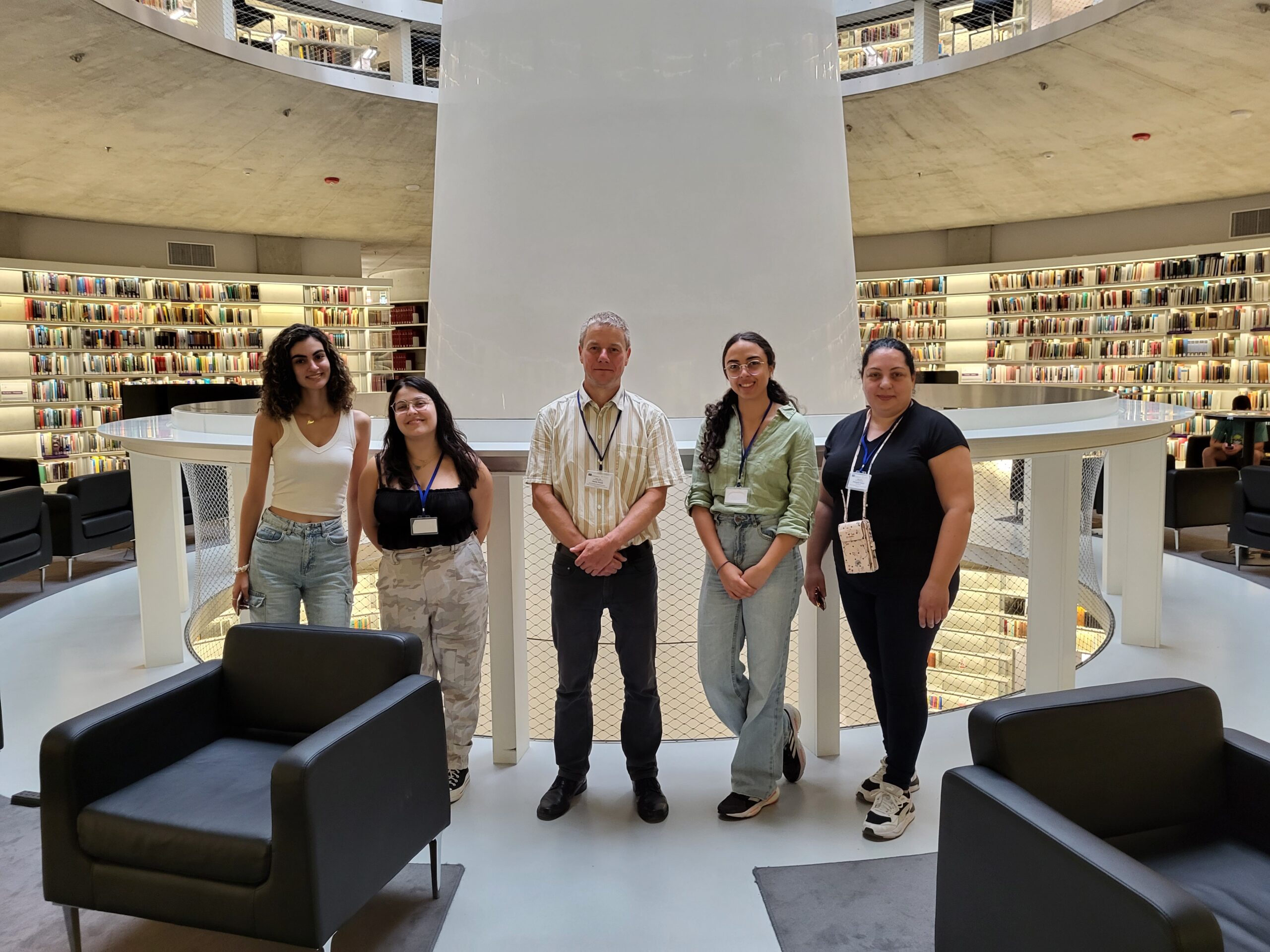 Our lab hosted another physical meeting about the EU funded Erasmus+ project, FARM.
The main idea of FARM is to facilitate and reinforce cross-sectorial collaboration in ARD by providing support to
ARD practitioners to scale-up their activities by integrating innovations for sustainable development of ARD. This project proposal is based on the idea of exchange of innovations in the field of ARD in order to produce maximum long term benefit for the ARD community in Europe. FARM is focusing on following priorities: fostering ARD sector through systematizing and approaching usage of ICT-DSS in ARD to target groups; developing and improving competences of current ARD professionals; improving decision making by emphasizing the vital role of ICTs to empower rural communities, improve rural livelihoods, and build sustainable agriculture and food security.
The meeting took place on 6th of September 2022 at the University of Cyprus Library at Nicosia, Cyprus.

In the meeting partners discussed about the prototypes. Future work was also a topic of discussion.