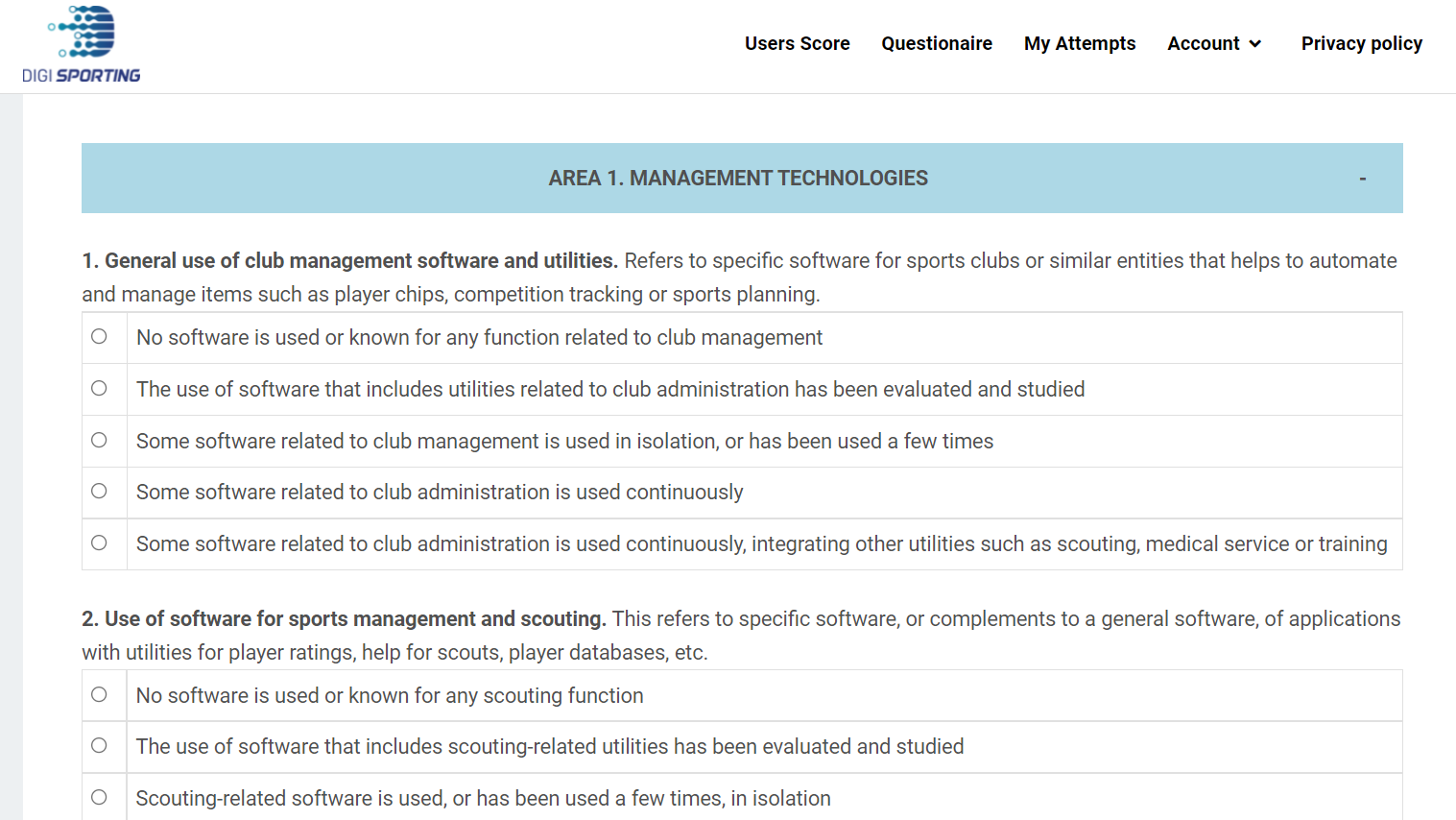 In the context of IO3 of the Digi-Sporting Erasmus+ Project, our team here at the SEIT lab, designed and developed a web platform and a tool for the self-assessment of sports clubs. The tool is available to use in 7 different languages: English, Spanish, French, Italian, German, Greek, Portuguese.
The tool was developed in collaboration with the project coordinator (UCLM), who created the questions for the assessment process.
The tool is now open for clubs to test it, and we invite everybody to participate.
Click here to test the self-assessment tool
#digisporting #ErasmusPlus