17th Eurographics Symposium on Rendering
Cyprus, June 26-28, 2006
Accommodation
Hilton Hotel (located a few hundred meeters away from the
University and the only hotel within a walking distance)

Deadline for reservations: 31st May 2006. After this date, all
reservations will be subject to hotel's availability.

Special prices for conference participants:

(prices in Cyprus Pounds)
Hilton Guest Rooms

Hilton Executive Rooms
Single
£63
Single
£98
Double
£78
Double
£113
Triple
£94
Triple
£128

Please book a room directly with the hotel using this on-line form.

A very limited number of student rooms are also available at the Hilton. These are first-come-first-served and need to be booked through the conference administrator - Nora Hatjisoteriou.

Hilton Guest Rooms (for students)

Single
£52
Double
£52
Triple
£63
University Halls of Residence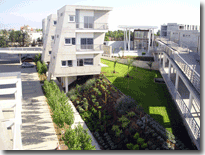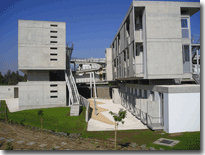 Rooms have been reserved for the students at the guest house of the new campus. A conference bus will run in the morning and afternoon to
transfer people between the guest house and the seminar, and also to pick up people for the social events.

-Room type A £17 (~29 Euros).
-Room type B £14 (~24 Euros) - shared facilities.

Note: The above prices do not include breakfast. Breakfast will be available at the the university campus near the seminar room. For more information about the rooms click here. You need to bring your own soap and towel.

Rooms at the student guest house can be booked through the registration form.
©EGSR2006