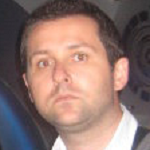 Achilleas Achilleos
E-mail: achilleas AT cs.ucy.ac.cy
Personal Website: http://staff.frederick.ac.cy/com.aa/
Dr. Achilleas P. Achilleos received his PhD from the School of Computer Science and Electronic Engineering at the University of Essex, co-funded by the UK Engineering and Physical Sciences Research Council (EPSRC) and British Telecom (BT). During the last year of his PhD he was also working as a part-time researcher at BT. He received his M.Sc. with distinction from the same department and a B.Sc. with excellence from the Budapest University of Technology and Economics in Hungary. Currently he is working as a post-doctoral researcher at the Software Engineering and Internet Technologies lab, where he participated in the last few years in EU FP6, FP7 and AAL projects such as MUSIC, COIN and CVN. He also served as a Visiting Lecturer at the Department of Computer Science, University of Cyprus the academic year 2010-2011. His research interests include ubiquitous computing, context-awareness, context management, service oriented computing, Web Services, mobile computing and model-driven development. He has published his research work in internationally refereed journals, conferences, workshops and as book chapters. He served also as a TPC member and referee in various conferences related to his research area. He is a member of the IEEE Computer Society and Cyprus Scientific and Technical Chamber (ETEK).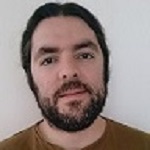 Christos Mettouris
E-mail: mettour AT cs.ucy.ac.cy
Personal Website: www.cs.ucy.ac.cy/~mettour
Christos Mettouris (Ph.D) is a graduate of the polytechnic school of Computer Engineering & Informatics Department at the University of Patras, Greece. He holds a Masters degree of the same department and a PhD degree from the University of Cyprus. He has been a member of the e-Learning sector of the Research Academic Computer Technology Institute (RACTI) in Greece. He is currently a Post-Doctoral Researcher at the University of Cyprus and a member of the Software Engineering and Internet Technologies (SEIT) Lab of the Computer Science Department. He is involved in a number of EU and local funded projects (SCIChallenge-H2020, Prosperity4All-FP7, Asterics-FP7, idSpace-FP7, CVN-AAL, B3Regions, InnoFun and more) and was also involved in the organization of a number of conferences in Cyprus (DSD-SEAA 2016, ICEIRD 2014, ICSOB 2014, BIS 2014, WiMob 2014, DeSE 2014, MEDI 2014, KICSS 2014, ICTAI 2014, EC-TEL 2013, ECSCW 2013, MobiWIS 2013, PROFES 2013, EUC 2012, CSE 2012, WISE 2012, ICSOC 2011, CIT 2011, SCALCOM 2011, ICWE 2011, PDP 2011, ECOWS 2010). His research interests include Recommender Systems, Ubiquitous Computing, Model-Driven Development and Context-Aware Computing.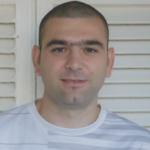 Alexandros Yeratziotis
E-mail: yeratziotis.alexandros AT cs.ucy.ac.cy
Alexandros Yeratziotis (Ph.D) is a Post-Doctoral Researcher at the SEIT laboratory, Dept. of Computer Science, University of Cyprus. He is also a Visiting Lecturer of Design and Multimedia at the University of Nicosia in Cyprus and of Multimedia and Graphic Arts at the Cyprus University of Technology. He is also the co-founder of a startup that offers accessible communication and educational mobile applications for users who are deaf. The topic of his previous post-doctoral research position was Usability and User Experience User Interface Design Heuristics for Deaf Users, which was funded by the National Research Foundation of South Africa (NRF). He received his doctorate from the School of Information and Communication Technology at the Nelson Mandela Metropolitan University (NMMU), which was co-funded by the NMMU, South Africa – Finland Knowledge Partnership on ICT (SAFIPA) and the German Academic Exchange Service/Deutscher Akademischer Austauschdienst Dienst (DAAD/NRF). He has published ten papers in the field of HCI and has served as a reviewer in well-known journals. His research interests are: Human-Computer Interaction (HCI), user experience (UX), accessible computing, user-centered design and usability inspection methods.