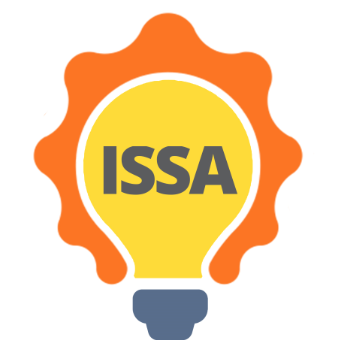 "ISSA, Internationalisation for Social and Innovative Start Ups and Entrepreneurs" is designed to identify core and innovative learning methods that encourage success in international activities for social start-ups and entrepreneurs. The impact of the global financial crisis has made it necessary to look for an innovative vision on how to improve economic growth; one of the most attractive options are social entrepreneurs. Although social enterprises are a mean to increase competitiveness and state the importance of cross-border values on European economy, it should be noted by social entrepreneurs how nowadays organizations active on international markets grow faster and are more innovative than those that limit their activities locally. Due to their social activity, it is highly interesting for social enterprises to initiate international relations with similar organisations to promote their objectives at European level (EC, 2015).

ISSA's participating organisations will carry out a project which focuses on the improving the internationalisation perspectives of EU's Social Start-Ups. The essential goal of this project is to analyse the most frequent Social Start-Ups problems and barriers in effective internationalisation process and meet these challenges. During the project, ISSA will deliver self-training and practical internationalisation and entrepreneurial education among social entrepreneurs from the partner's countries. The project will design an innovative self-training course for the internationalisation of social start-ups that will serve as guide to solve the special needs of social start-ups and entrepreneurs to get proper training in essential aspects of the internationalisation process, through the cooperation of the partners. The self-training course will be complemented with an e-learning platform that will work as support for social entrepreneurs. ISSA will provide and support a proper Virtual Environment to promote social entrepreneurs attitude about the vital importance of internationalisation of the social start-up in early stages.
ISSA's main objectives are focused on developing quality and practical Life Long Learning support, with a strategic use of information and communication technologies (ICT). The project's main target group is social entrepreneurs and potential social entrepreneurs interested in boosting social entrepreneurship and development of social start-ups.
Steps you need to follow during the course:
1. Read the general information for the course
2. Read the learning outcomes
3. Read about the competence themes
4. Read the additional learning material (it is optional but it is strongly suggested)
5. Follow the link and the instructions to be connected with the 3DVW so as to play the related scenario. When you finish the game you will receive a code
6. Take the code from the scenario and return to moodle. Put the code in the box you will see. Only then you will have access to the self -evaluation questionnaire
7. Answer the questions of the questionaire. If your success rate is 80% and up you have completed the course.
8. In case that your sucess rate in the questionaire is lower than 80% you must try again
9. If you want to receive a certification, you have to complete all the modules
Skip available courses