Conference Coordinators
Dear Friends,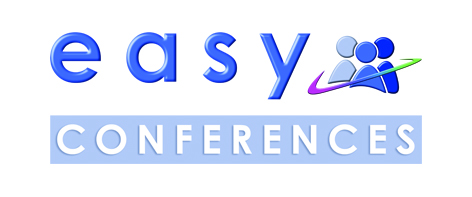 Our company is happy to be coordinating the (conference name – ICWE or CIT or SCALCOM) conference.
In today's competitive business environment, the right partner is imperative. Conferences and Corporate meetings have become part of the new business culture and their impeccable organisation has become a necessity.
We, at EasyConferences (former Dreamscape Conferences), always aim in providing the highest standard of service and the most suitable solutions. Our services are offered in Cyprus and abroad.
Through the years EasyConferences has served some of the biggest companies and organizations in Cyprus and abroad. Our client base includes the University of Cyprus, the University of Dortmund, the University of Potsdam, Minolta, British American Tobacco, Cyprus Telecommunication Network, Cyprus Electricity Authority, Canadian Fracmaster and an array of many more organisations and corporations.
We have organised a long list of events, from board meetings and small incentive groups to large conferences, the vast majority of which were held in Cyprus.
Please visit our websites www.cyprusconferences.org to get a good insight on the island of Cyprus and our company in particular.
CONTACT US
Send us an e-mail at
info@cyprusconferences.org
P.O.Box 24420, 1704 Nicosia, Cyprus
Telephone: + 357 22 591900
Fax: + 357 22 591700