CS Colloquium Series @ UCY
The Department of Computer Science at the University of Cyprus holds research colloquiums and social hours approximately once weekly. All university students, faculty, and staff are invited to attend. Notifications about new and upcoming events are automatically disseminated to a variety of institutional lists.
If you don't receive these notifications, but want to get informed about upcoming colloquium announcements, you can do the following:

List

RSS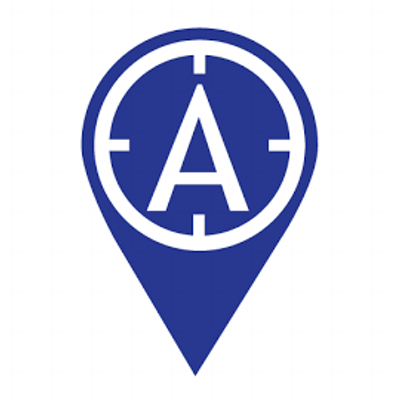 Directions
Colloquium Coordinator: Demetris Zeinalipour
Colloquium: Sensors in Healthcare, Prof. Panayiotis Kyriacou (City University London, UK), Tuesday, October 7, 2014, 16:00-17:00 EET.
---
The Department of Computer Science at the University of Cyprus cordially invites you to the Colloquium entitled:
Sensors in Healthcare
Speaker: Prof. Panayiotis Kyriacou
Affiliation: City University London, UK
Category: Colloquium
Location: Room 148, Faculty of Pure and Applied Sciences (FST-01), 1 University Avenue, 2109 Nicosia, Cyprus (directions)
Date: Tuesday, October 7, 2014
Time: 16:00-17:00 EET
Host: Constantinos Pattichis (pattichi-AT-cs.ucy.ac.cy)
URL: https://www.cs.ucy.ac.cy/colloquium/index.php#cs.ucy.2014.kyriacou
Abstract:
Almost every decision relating to prognosis, diagnosis, treatment and routine clinical monitoring of patients cannot be done without the assistance of medical technologies. As the capabilities of sensing technologies increased, so has the interest of researchers, clinicians and policy-makers in its potential. Recording of physiological and psychological variables in real-life conditions could be especially useful in management of chronic disorders or other health challenges e.g. for high blood pressure, diabetes, anorexia nervosa, chronic pain or severe obesity, stress, epilepsy, depression and many others. Public attitudes to technology and wellbeing have evolved and there is great interest amongst the general public in personalised healthcare. Such attitudes have inspired the development of intelligent sensor technologies, predominantly those for the non-invasive monitoring of various physiological parameters in homes, businesses, and health clubs. Real-life long-term monitoring of health could be useful for measurement of treatment effects at home, in a situation where subjects feel most comfortable. Also, increasing life expectancy accompanied with decreasing dependency ratio in developed countries calls for new solutions to support independent living of the elderly and other vulnerable groups. Wearable sensor technology may provide an integral part of the solution for providing health care to a growing world population that will be strained by a ballooning aging population. Potential applications of these proposed technologies, could include the early diagnosis of diseases such as congestive heart failure, the prevention and/or management of chronic conditions such as diabetes, improved clinical management of neurodegenerative conditions such as Parkinson's disease, and the ability to promptly respond to emergency situations such as seizures in patients with epilepsy and cardiac arrest in subjects undergoing cardiovascular monitoring. In addition, employing wearable technology in professions where people are exposed to extreme environments, dangers or hazards could help save their lives and protect health-care personnel.
Short Bio:
Prof Kyriacou received a BESc degree in Electrical Engineering from the University of Western Ontario, Canada, and MSc and PhD degree in Medical Electronics and Physics from St. Bartholomew's Medical College, University of London. He is currently a Professor of Biomedical Engineering and Associate Dean for Research and Enterprise at the School of Mathematics Computer Science and Engineering at City University London. He is also the Director of the Biomedical Engineering Research Centre. Professor Kyriacou' s main research activities are primarily focused upon the understanding, development and applications of instrumentation, sensors and physiological measurement to facilitate the prognosis, diagnosis and treatment of disease or the rehabilitation of patients. His research pushes the frontiers of current optical and electronic technologies and demonstrates how such technologies can be used as medical "tools". He has authored and co-authored over 200 publications; peer reviewed journal publications, invited chapters in books and conference proceedings. He is also the holder of five patents with inventions in the area of Biomedical Instrumentation and Optical Biomedical Sensors. Professor Kyriacou served as Chair of the Physiological Measurement Group and Chair of the Engineering Advisory Group at the Institute of Physics and Engineering in Medicine (IPEM) and as chair of the Instrument Science and Technology (ISAT) Group of the Institute of Physics (IoP). He is also an executive council member and treasurer of the European Alliance for Medical and Biological Engineering & Science (EAMBES). He is a Visiting Professor at Yale medical School, an Honorary Senior Research Fellowship at Great Ormond Street Hospital for Children and St Bartholomew's Hospital and an Honorary Professor at St Andrew's Burns and Plastic Centre at Broomfield Hospital. He is a fellow of IoP, IPEM and The Institute of Engineering and Technology (IET). Professor Kyriacou is a chartered Engineer (CEng), chartered Physicist (CPhys) and chartered Scientist (CSci).
Note:
The colloquium is organized jointly with the Cyprus Association of Medical Informatics and the Cyprus Association of Medical Physics and Biomedical Engineering.
Sponsor: The CS Colloquium Series is supported by a generous donation from

---