CS Colloquium Series @ UCY
The Department of Computer Science at the University of Cyprus holds research colloquiums and social hours approximately once weekly. All university students, faculty, and staff are invited to attend. Notifications about new and upcoming events are automatically disseminated to a variety of institutional lists.
If you don't receive these notifications, but want to get informed about upcoming colloquium announcements, you can do the following:

List

RSS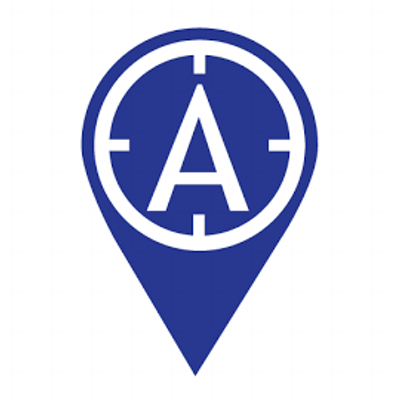 Directions
Colloquium Coordinator: Demetris Zeinalipour
Colloquium: Lowering the barrier of entry to Federated Computing Infrastructures: Grids as Information Platforms, Dr. Marios D. Dikaiakos (University of Cyprus, Cyprus), Monday, May 16, 2011, 09:30-10:30 EET.
---
The Department of Computer Science at the University of Cyprus cordially invites you to the Colloquium entitled:
Lowering the barrier of entry to Federated Computing Infrastructures: Grids as Information Platforms
Speaker: Dr. Marios D. Dikaiakos
Affiliation: University of Cyprus, Cyprus
Category: Colloquium
Location: Room 148, Faculty of Pure and Applied Sciences (FST-01), 1 University Avenue, 2109 Nicosia, Cyprus (directions)
Date: Monday, May 16, 2011
Time: 09:30-10:30 EET
Host: Christos Schizas (schizas AT cs.ucy.ac.cy)
URL: https://www.cs.ucy.ac.cy/colloquium/index.php#cs.ucy.2011.dikaiakos
Abstract:
Driven by the vision of e-Science - the new paradigm of IT-centric scientific exploration - and by continuous advances in computing, data storage and networking technologies, a large number of research and development projects were undertaken during the last decade, striving to develop, deploy, and demonstrate large-scale, geographically distributed, federated computing systems. After a decade of developments in all aspects of Grid Computing, several large-scale Grid infrastructures are in operation around the world, providing production-quality computing and storage services to many thousands of users from a wide range of scientific and business fields. One of the main goals of Grids has been to make their resources and services easily accessible and attractive. Nonetheless, the number of Grid users has not reached initial projections, and Grid infrastructures are criticized for shortcomings in reliability, user-friendliness and for the complexity of their middleware, application development and operational environments. One of the key challenges for enhancing Grid usability is the lack of tools that could help users discover, explore, exploit, and share information regarding the characteristics, the capabilities and the state of computing resources, services, applications, stored data-sets, etc. The development of such tools requires: a) the collection, maintenance, integration and indexing of state information and metadata that are produced and maintained by different middleware subsystems, in different forms (structured, unstructured, semi-structured) and with varying degrees of dynamism; b) the development of mechanisms for exposing access to such metadata through user-friendly interaction paradigms that contributed to the success of the Web, namely browser-enabled navigation and keyword search; and c) the implementation of higher level abstractions that hide the inherent complexity of Grid subsystems without narrowing the functionalities provided by the Grid middleware. In this talk, we present an overview of research efforts in a number of problems targeting these challenges and involving the development of, and experimentation with novel, user-centered software systems and tools. In particular, we describe: a) the development of experiences with developing a semantic Grid Information Service that exploits Ontologies and Semantic Web technologies to provide integrative search capabilities for Grid-related information; b) the design and implementation of a keyword-based software search engine for software deployed on Grid and Cloud infrastructures; c) the development of user-oriented systems and tools that support the selection of Grid resources based on performance or reliability requirements. Finally, we present the engineering of a software environment that provides end-users, application developers and Grid administrators with a common set of middleware-independent abstractions for accessing the Grid through advanced graphical interaction paradigms.
Short Bio:
Marios D. Dikaiakos is Associate Professor of Computer Science at the University of Cyprus. Dikaiakos received his Ph.D. and M.A. degrees in Computer Science from Princeton University (1994 and 1991) and a Dipl.-Ing. degree from the National Technical University of Athens (summa cum laude, 1988). He has also worked at the University of Washington in Seattle (1994-1995) and has held short-term visiting positions in Rutgers University and the University of Crete. Dr. Dikaiakos is a senior member of the ACM.
Note:
This colloquium is part of the speaker's procedure for evaluation and promotion from Associate Professor to Professor.
Sponsor: The CS Colloquium Series is supported by a generous donation from

---