The SEIT lab team in collaboration with the Center for Teaching and Learning is offering the course "Designing, Delivering and Evaluating Online Study-Units" to university academic and teaching staff of the University of Cyprus.
The course has kicked-off on Wednesday 03 March 2021, with a synchronous online session. The course is being taught in parallel in five different countries, in five different universities in Cyprus, Malta, Slovenia, Italy, and Finland.
At the University of Cyprus we have 27 learners in this course, from several different faculties. The course is hosted in the CS department Moodle platform.
The course facilitators are: Dr. Alexandros Yeratziotis, Evangelia Vanezi, Michalis Kaili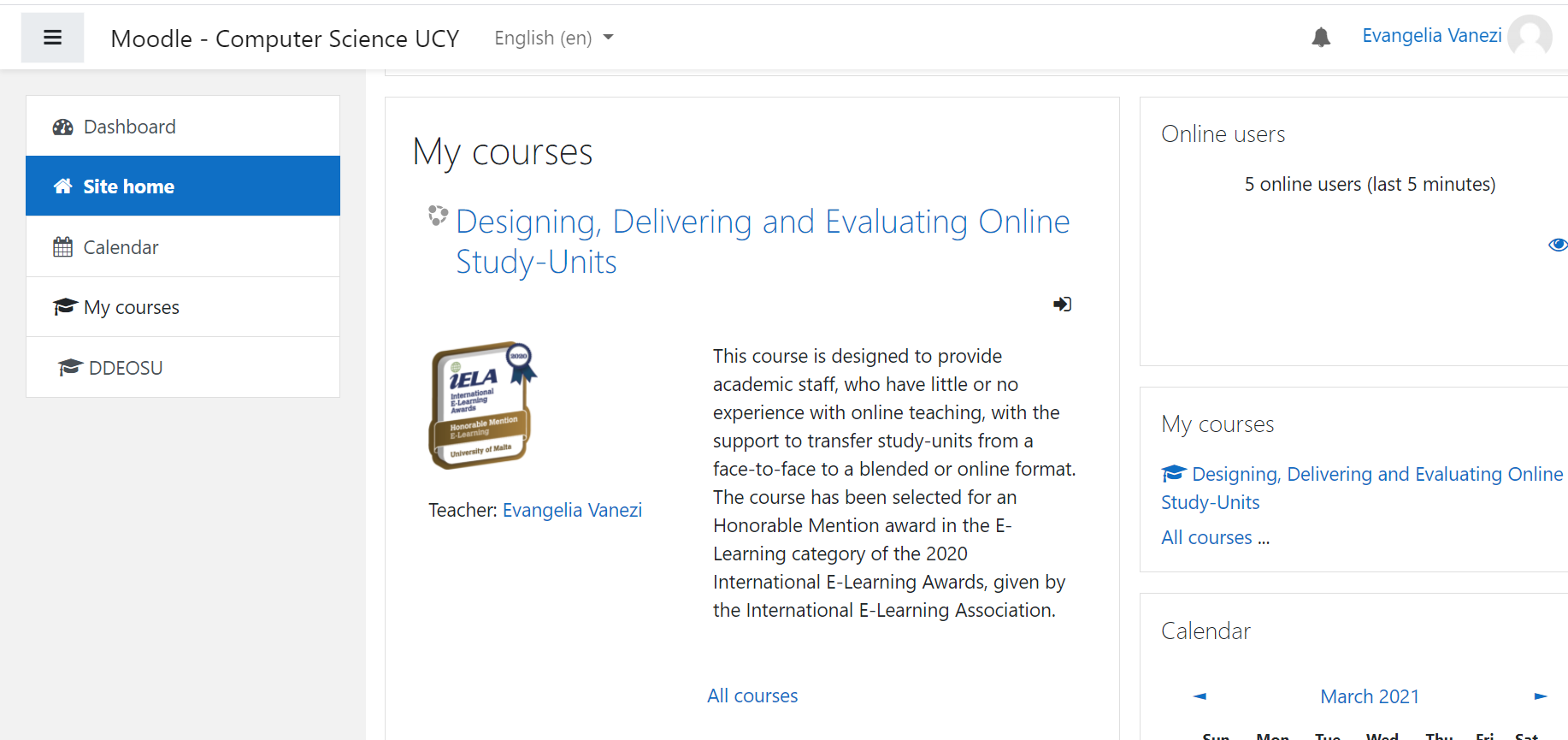 The course was selected for an Honorable Mention award in the E-Learning category of the 2020 International E-Learning Awards, given by the International E-Learning Association.
The course is offered in the context of Dig-It Erasmus+ Project. More information about the project can be found here: http://project-digit.eu