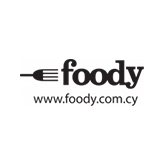 Company name: Ideas2life & Foody.com.cy
Description of internship: Business Associate
Period: 2 months - June & July
Vacancies: 5 positions
Location: Latsia, Nicosia
Employment Basis: Full time
Salary: 500 euro per month
Required Skills: Ideally we are looking for people with interests in the following areas:
Online Marketing
Content Writing
Sales
Operations
Accounting
Legal
Internship Objectives:
Gain true Insight on how a startup works from the inside.
Touch on a variety of topics and questions in all sections of a business (Operations, Marketing, Sales, Strategy) by working on them or joining relevant meetings and discover aspects of your career personality you didn't know before.
Have the experience of participating day to day in a very strong cultural and have an opportunity to evaluate novel ideas and practices.
Expected Deliverables: The succesful candidates will become members of our team from day 1. They will focus on one or more Areas, review the current practices and propose a better way to do them with the goal of making them 10 times better. Alternatively, a team of interns could create a project from scratch that is complementary to foody.
Contact: This email address is being protected from spambots. You need JavaScript enabled to view it.
Company URL: https://foody.com.cy/