Overview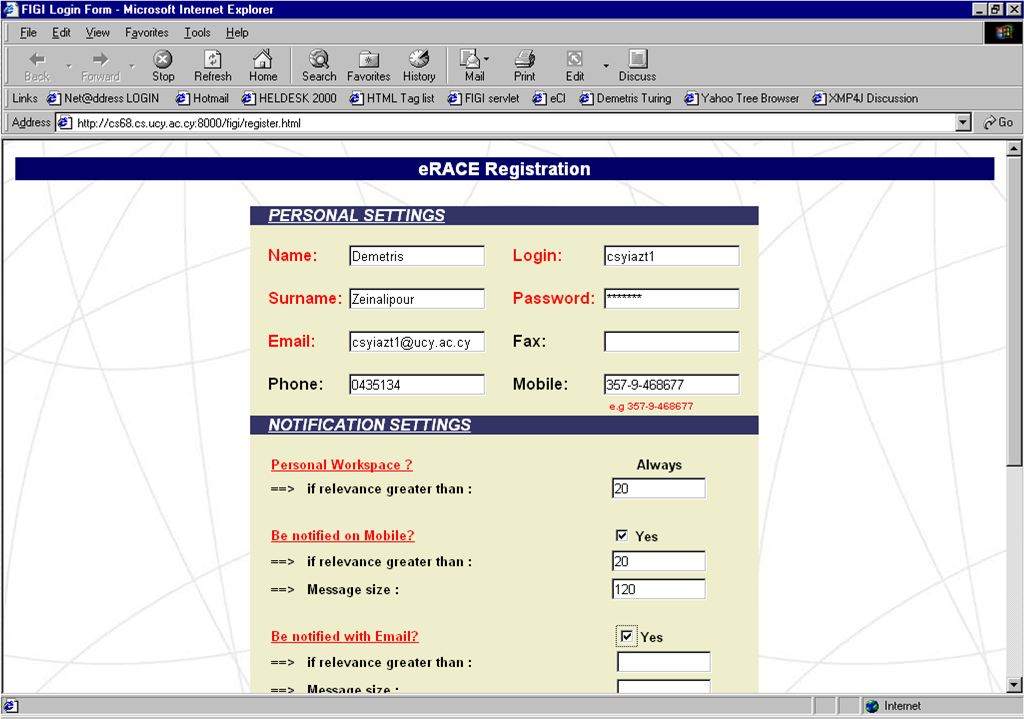 WebRACE is a prototype HTTP Retrieval, Annotation and Caching Engine developed in Java. It is the WWW Agent-Proxy of eRACE.
WebRACE: an agent-proxy that collects, processes and caches content from information sources on the WWW, accessible through HTTP/1.0 and HTTP/1.1
WebRACE retrieves from the Web documents according to XML-encoded user profiles that determine the urgency and relevance of collected information. The system subsequently caches and processes retrieved documents. Processing is guided by pre-defined user queries and consists of keyword-searches, title-extraction, summarizing, classification based on relevance with respect to user-queries, estimation of priority, urgency, etc.
| eRace Components |
Mini-Crawler
Annotation Engine
Object Cache
WebRACE Receives crawling instructions from the eRACE Request Scheduler.
| WebRACE Components |
URLQueue URLFetcher
Extractor & Normalizer
Object Cache
---
Publications
---
Presentations
"Scheduling Policies for Distributed Crawling", by Eleni Tsiakouri, M.Sc. Thesis Presentation, University of Cyprus, June 2004 (available in pdf)