| SEARCHiN | EGEE | Past Projects |
Current Projects:
SEARCHiN –SEARCHing In a Networked world:

started: 1st December 2006; duration: 48 months; contract no. 042467

Recent developments in Grid Computing, the World-Wide Web, and Global Computing are turning the Internet into a network-centric computing infrastructure whose scope, scale, and user-base grow at an impressive pace. In the SEARCHiN project (SEARCHing In a Networked world), we plan to combine methods from parallel and distributed computing, meta-data management, information retrieval, and the semantic Web in order to achieve the scientific and technological advances necessary to bring the simplicity and effectiveness of Web search right at the core of future global, network-centric computing systems.
For more information visit our local website
Funding Agencies:


EGEE: Enabling Grids for E-science in Europe, started: 1st May 2008; duration: 24 months; Grant Agreement No: 222667


EGEE will integrate current national, regional and thematic Grid efforts to create a seamless European Grid infrastructure for the support of the European Research Area.
The Enabling Grids for E-science in Europe, or EGEE project as it is more commonly known, brings together experts from over 27 countries with the common aim of building on recent advances in grid technology and developing a service grid infrastructure in Europe which is available 24 hours-a-day.
For more information visit our local webpage or the official website at CERN http://www.eu-egee.org
Funding Agencies:


Past Projects:
g-Eclipse – Access the power of the Grid:

started: 1st July 2006; duration: 24 months; contract no. 222667

The g-Eclipse project aims to build an integrated workbench framework to access the power of existing Grid infrastructures. The framework will be build on top of the reliable eco system of the Eclipse community to enable a sustainable development. The framework will provide tools to customize Grid user application, to manage Grid resources and to support the development cycle of new Grid applications.
For more information visit the official website
Funding Agencies:



eScienceCY:

started: 27th December 2004; duration: 42 months; contract no. EPYNE/05504/10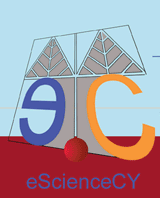 The High Performance Computing Systems Lab of the Computer Science Department at the University of Cyprus announces the launch of the Research Program eScienceCY, financed by the Cyprus Research Promotion Foundation. The immediate aim of this program is the creation, in the University of Cyprus, of one sufficient, shared research infrastructure for large-scale computations that will be connected with the pan-european computing grids.

Funding Agencies:


CoreGRID:

CoreGRID European Network of Excellence, started: 1st September 2004; duration: 48 months; contract no. 004265

CoreGRID is a European Network of Excellence (NoE) funded by the European Commission's 6th Framework Program. The network aims at strengthening and advancing scientific and technological excellence in the area of Grid and Peer-to-Peer technologies. To achieve this objective, the Network brings together a critical mass of well-established researchers (119 permanent researchers and 165 PhD students) from forty-two institutions who have constructed an ambitious joint programme of activities.

For more information visit the official website or CoreGRID's local webpage

Funding Agencies:



Healthware:

started: 1st May 2005; duration: 36 months; contract no. 516171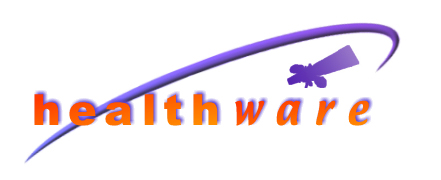 Healthware project, started on 1st of May, is a standard and interoperable satellite solution to deploy Health care services over wide areas. The project was founded in an attempt to achieve platforms interoperability for large scale deployment of e-health services, to allow medical network leaders to develop e-health satellite based services, to perform pilot validation for fine tuning of the services, and to identify obstacles, delivery chain's actors, decision makers and authorities, legal and ethical aspects to deal with to achieve sustainable services.
The project will favor 3 themes (Chronic respiratory diseases, Cardiology, Oncology) in 4 preferential applicative domains (Services at home, Medical training, Second Opinion and Teleconsultation).
For more information visit our local webpage and official website
Funding Agencies:


SaferNet:

started: 7th December 2004; duration: 24 months; contract no. SIAP2004HL21

The SaferNet programme funds SafeWeb the Cypriot hotline for reporting illegal and harmful content. The coverage of the SaferNet extends to new online technologies, including mobile and broadband content, online games, peer-to-peer file transfer, and all forms of real-time communications such as chat rooms and instant messages primarily with the aim of improving the protection of children and minors. Action will be taken to ensure that a broader range of areas of illegal and harmful content and conduct of concern are covered, including racism and violence.

A consortium consisting of University of Cyprus and the Foundation for Research and Technology - Hellas, FORTH (Greece) has been selected to be the hotline for Cyprus.

For more information visit our local SafeWeb Portal and Europe's Information Society Thematic Portal

Funding Agencies:


CROSSGRID:

Development of Grid Environment for Interactive Applications

The Cross Grid project will develop, implement and exploit new Grid components for interactive compute and data intensive applications like simulation and visualisation for surgical procedures, flooding crisis, team decision support systems, distributed data analysis in high-energy physics, air pollution combined with weather forecasting.
The elaborated methodology, generic application architecture, programming environment, and new Grid services will be validated and tested thoroughly on the CrossGrid testbed, with an emphasis on a user friendly environment.

The work will be done in close collaboration with the Grid Forum and the DataGrid project to profit from their results and experience, and to obtain full interoperability. This will result in the further extension of the Grid across eleven European countries.

For more information visit our page http://www.cs.ucy.ac.cy/crossgrid/ or the official website http://www.crossgrid.org/

Funding Agencies:


ANWIRE:

Academic Network for Wireless Internet Research in Europe

ANWIRE is a thematic network established mainly by academic institutions from various EU countries acting in two main overlapping research tracks: i) Wireless Internet and ii) Reconfigurability. ANWIRE aims at i) organising and coordinating parallel actions in key research areas of Wireless Internet and Reconfigurability, in order to encompass research activities towards the design of a fully integrated system; and ii) promoting and disseminating Wireless Internet and Reconfigurability solutions, in order to make them available to the research and industrial community.
For more information visit the official website http://www.anwire.org/
Funding Agencies:


EMISPHER:

Euro-Mediterranean Internet-Satellite Platform for Health, medical Education and Research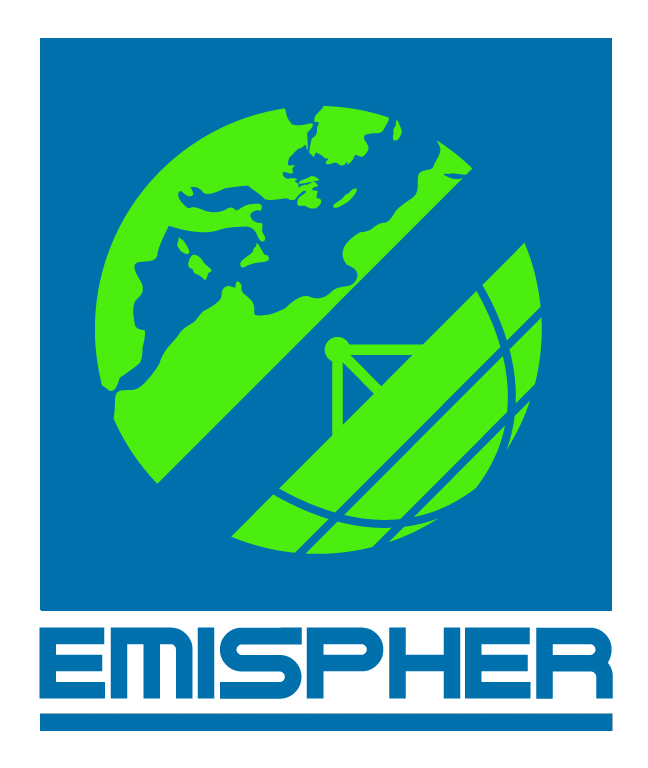 EMISPHER (Euro-Mediterranean Internet-Satellite Platform for Health, Education and Research) is a project co-funded by the European Commission in the frame of the programme EUMEDIS that aims at promoting cooperation between the countries of the mediterranean area.
The 17 project partners are mostly institutions from the Health sector : hospitals, medical faculties, agencies and ministries, associations, education centres etc.
Their role is to organise and participate to initiatives that aim to :
Foster networking between all health care professionals in the Euro-Mediterranean countries
Develop the virtual Euro-Mediterranean Medical University, establish durable medical and scientific links
Offer high-level remote-consultation services and remote medical expertise
Facilitate the participation of Mediterranean countries in medical and pharmacological research, as well as clinical tests
Ensure the continuity of medical care in cases where patients have to be repatriated
Contribute to a database comprising epidemiological information, medical education content.
For more information visit the official website http://www.emispher.org/ or our local site at http://www.grid.ucy.ac.cy/emispher/
EMISPHER 3rd Euro-Mediterranean Conference: "2004cc:Continuity of Care in e-Health"
Funding Agencies:

APART:

Automatic Performance Analysis: Real Tools

Exploration of issues in automatic performance analysis support for current and future parallel machines and programming models

For more information visit the official website http://www.fz-juelich.de/apart-2/

Funding Agencies:


WebC-MINE:

Web Mining
Web Mining
Funding Agencies:


eRACE extensible Retrieval Annotation Caching Engine

eRACE stands for Retrieval, Annotation and Caching Engine. It is an Internet-based, distributed server, developed with Java, Servlets, and Concordia , the Java-based Mobile Agent technology by Mitsubishi Electric Information Technology Center. eRACE collects information from heterogeneous Internet sources and protocols (Web, email, newsgroups) according to prespecified user profiles and interests. Information collected is annotated according to user profiles, encoded with a eRACE-XML grammar, and cached in eRACE's object cache. Within eRACE, an alerting server takes care of disseminating cached information to users, according to their profiles and priorities. eRACE supports both push and pull models of information provision. It is a generalization and extension of previous work on FIGI, the Financial Information Gathering Infrastructure. FIGI was an Internet-based system that helps investors collect, filter, combine and integrate portfolio-related information provided through various Internet services like World-Wide Web sites and Web-databases.
For more information visit our page http://www.cs.ucy.ac.cy/Projects/eRACE/
Funding Agencies:


APSIFAE:

The Development of an European Digital Portfolio for the Evaluation of Educators

The aim of this project is the development of a new, dynamic, digital appraisal tool for the collection and presentation of portfolio evidence of a educator's competencies, which can be used in the various educational and appraisal systems throughout the European Union. The project intends to address the self-improvement/self-evaluation of educators (such as teachers, educational administrators, inspectors, teacher trainers and trainees) and their objective and transparent evaluation with the help of new technologies.
For more information visit the official website http://www.apsifae.intercol.edu/
Funding Agencies:


Ditis Network for Medical Collaboration

DITIS is an Internet (web) based Group Collaboration system with secure fixed and mobile (GPRS/GSM/WAP) connectivity. It employs Mobile Agents, Web Databases with Java Database Connectivity for storage and processing of information, including Electronic Medical Record (EMR) and coding of diagnosis and health care protocols pertinent to cancer patients, software for collaborative work, intelligent interface for uniform access to the common database and the Group Collaboration software for both fixed and mobile computing units.


For more information visit the official website http://www.ditis.ucy.ac.cy/

Funding Agencies: